Mapvember: A map/tutorial a day for every day in November.
Some days had more than one map, some had tutorials, one just had a photo. Some were very easy, others would have take a couple of days of work.
Excellent experience, good learning experience and an opportunity to post previous projects that were a bit short of being great. A little time consuming at times though. I started making the maps around half way through October, so I had almost the first week ready when November began, but the days ticked by quickly. Happy to have done it. I encourage everyone to join in next year, or any other month.
Visitor Statistics:
Total views: 3047
Uniques: 2289
Pageviews: 4327
Top 10 Countries:
United Kingdom: 1147
United States: 363
Germany: 183
France: 120
Canada: 85
Italy: 67
Spain: 66
Australia: 56
Switzerland: 42
India: 39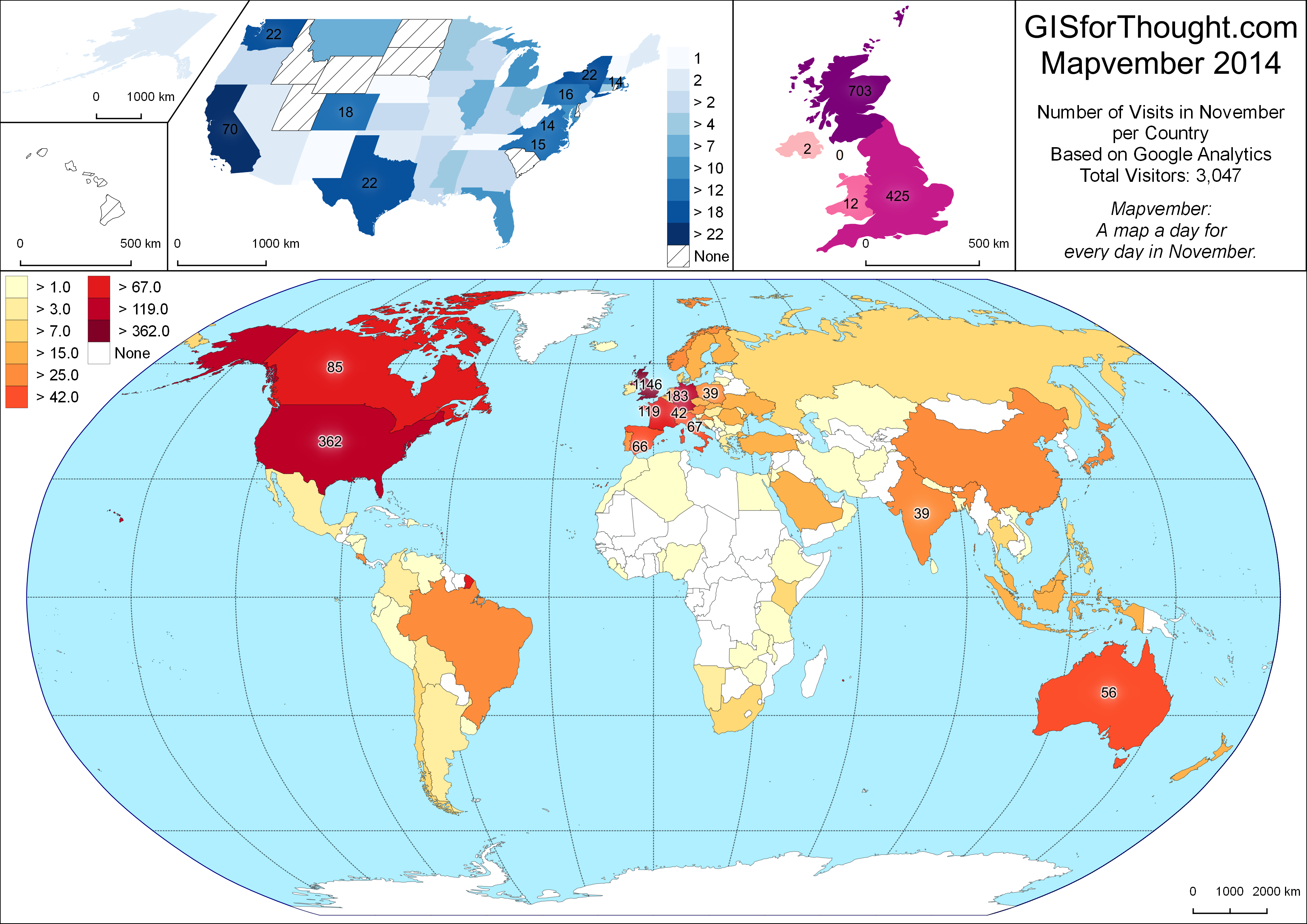 Top 10 Cities:
Glasgow: 340
London: 212
Edinburgh: 122
Rostock: 45
Aberdeen: 42
Stirling: 35
San Jose: 31
Vienna: 28
Berlin: 28
Zagreb: 26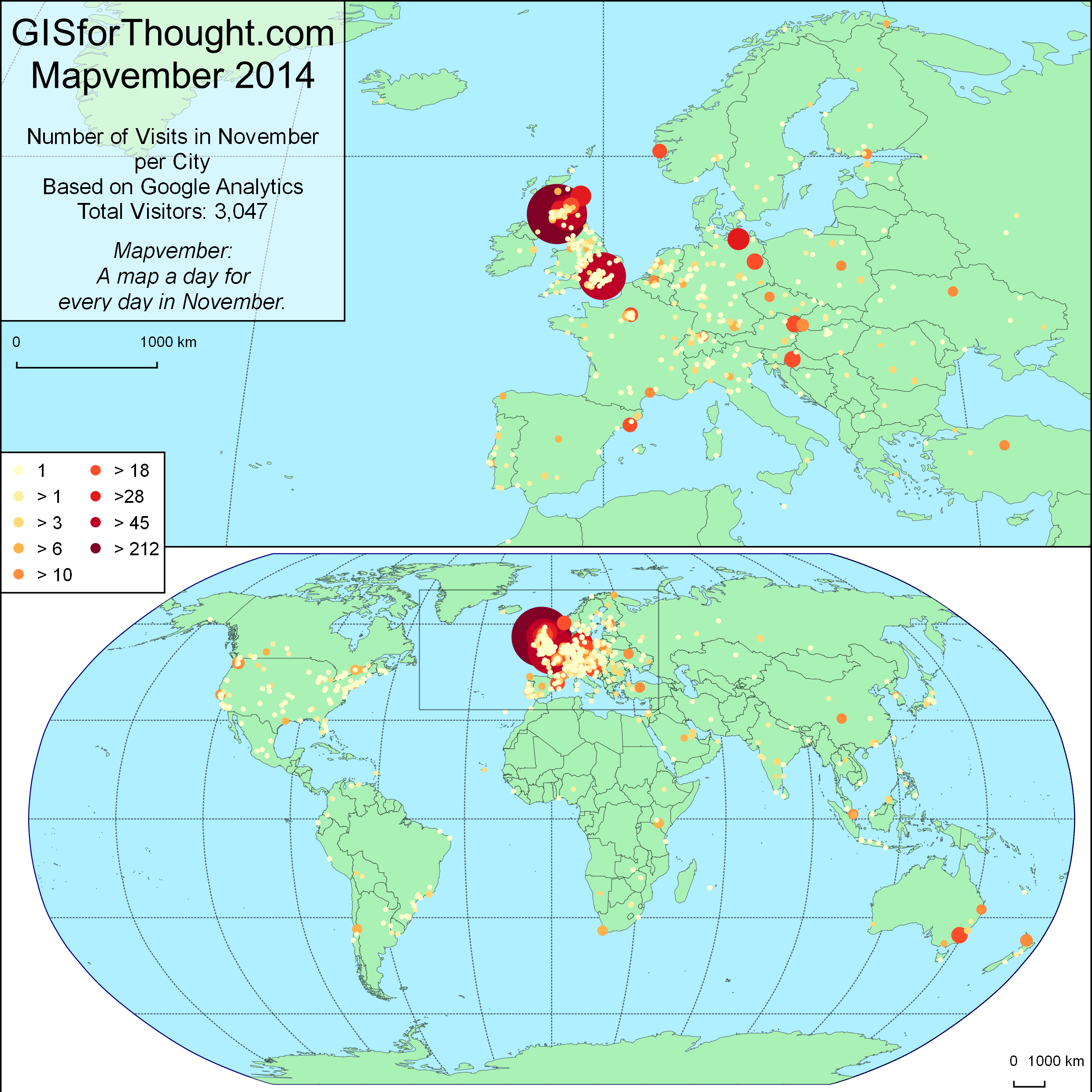 Other Months:
August Visitors: 303
September Visitors: 641
October Visitors: 523
November Visitors: 3047
Most popular posts:
X Percent of the Population of Scotland Lives Within Y Miles of Glasgow – 521
Glasgow Subcrawl Map – 400
Polygon Outlines in QGIS – 276
Setting up PostgreSQL and PostGIS on Linux Mint (Not posted in November) – 258
Glasgow 3D Residential Property Density QGIS2threejs – 218
Georeferencing Vector Data Using QGIS and ogr2ogr (Not posted in November) – 173
Great Circle Flight Lines in Postgis – 171
London Bus Route Maps – 154
Centroid Within Selection in QGIS – 114
QGIS Inverse Shapeburst Fills – 109
Referrals:
Reddit.com: 747
OSGeo.org: 381
Twitter: 122
GIS.StackExchange.com: 71
Facebook: 70
Flickr: 15
Top SubReddits:
/r/glasgow: 200
/r/scotland: 120
/r/london: 46
/r/gis: 19
/r/QGIS: 4
Thanks for visiting.