Based on the work by:
Geoff Boeing: Comparing City Street Orientations
Rixx: Street Orientations
The graphs show the percentage of streets that run in a certain orientation. So for a grid based city like Chicago, there will be a heavy bias in north/south and east/west streets. Bearing in mind north and south will be the same (unless there are one-way streets, which only count in the direction they run in).
But for older cities that formed naturally, without modern city planning, the streets should be more varied.
Ireland:
Largest populated places by population. Based on the Ordnance Survey Ireland urban areas. As it is OSI data, Northern Ireland is not included.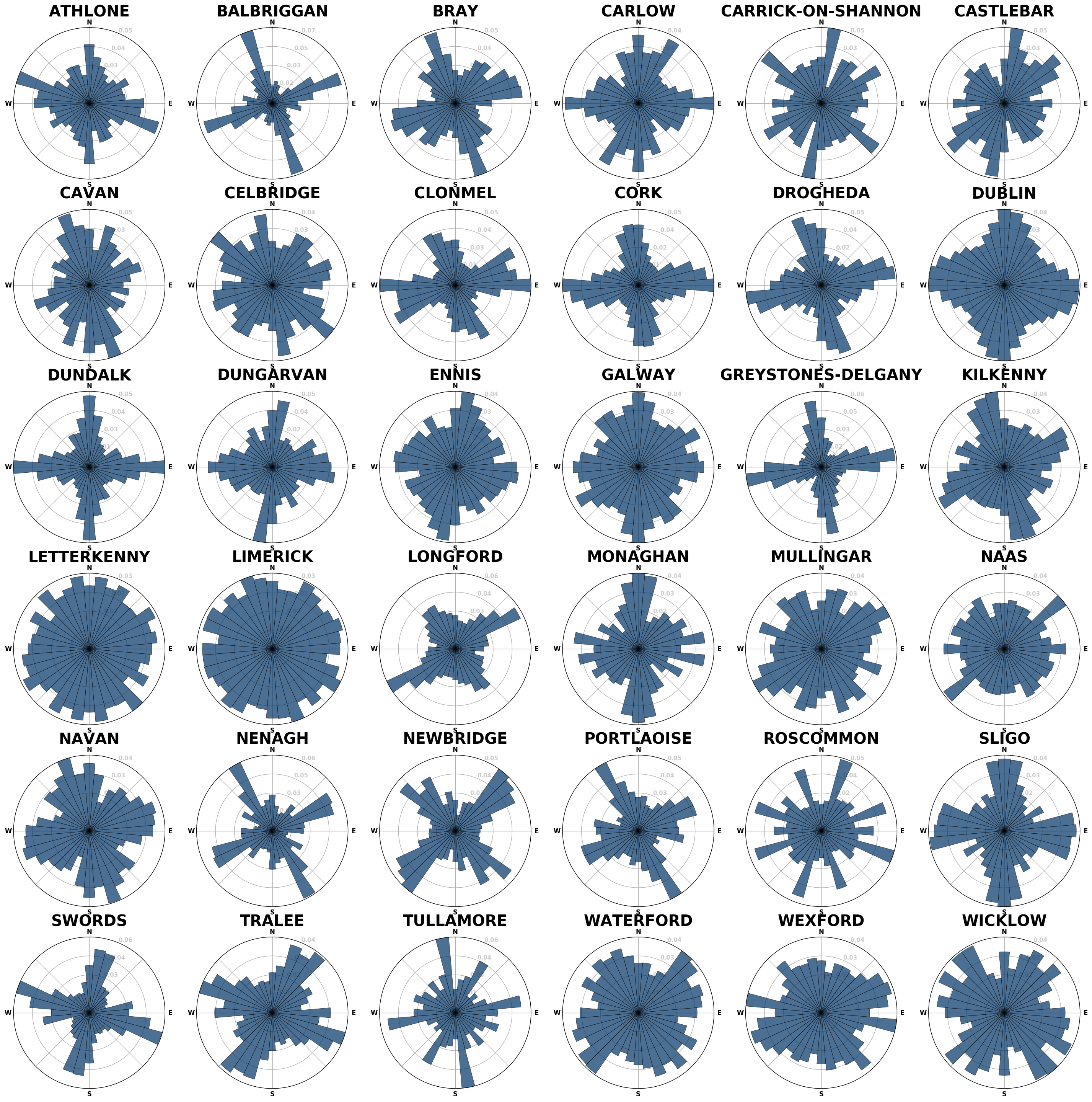 Dublin Postcodes:
Some areas are clearly impacted by large motorways running through them.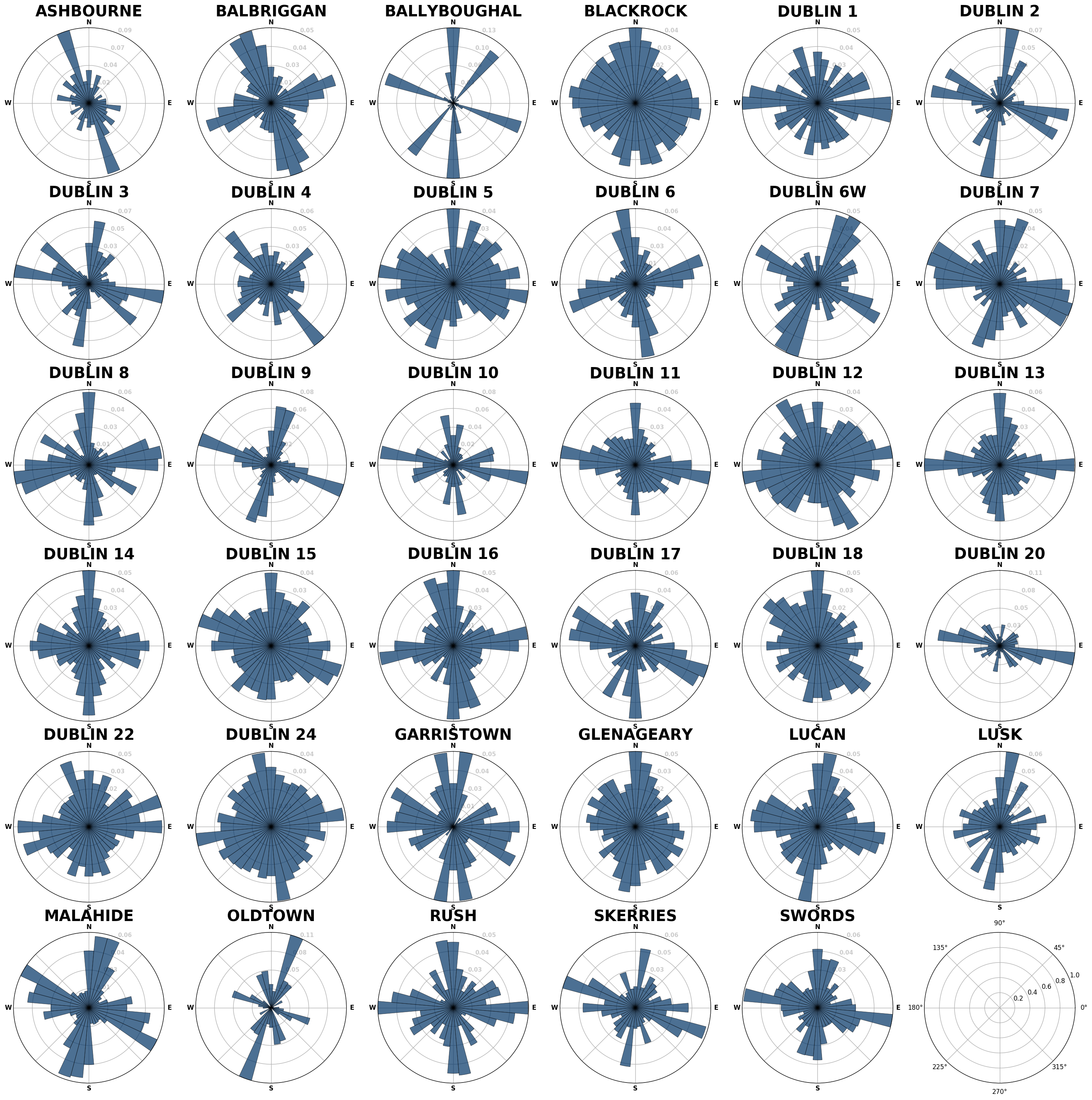 And for non-Dubliners, a map of the postal district boundaries: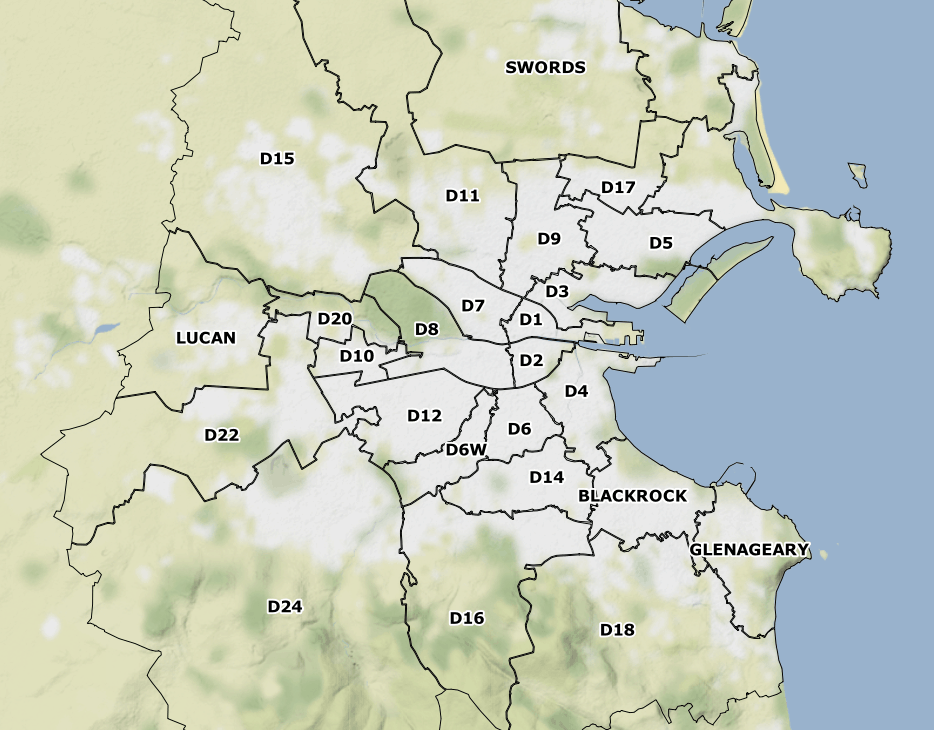 I updated the script by Rixx, so that it would take a ShapeFile as an input with a few caveats (it must be WGS84, it must have an attribute that has the are name and it must be called settl_name).
Check out the script at: GitHub