You can read the initial post at: Mapping Glasgow Districts
We have had some great progress on the mapping so far. There have been 367 regions mapped to date. However, as mentioned in the original post, there are a huge number of regions in Glasgow so even with over 300 responses many regions have only one response and others are still unmapped. But in the hopes of encouraging some more responses I felt it would be nice to show what progress has been made to date.
Statistics so far:
Unique region names so far: 241
Most mapped regions:
City Centre – 10
Finnieston – 9
Merchant City – 9
Dennistoun – 8
Partick – 7
West End – 7
Garnethill – 6
Hyndland – 6
Woodlands – 5
Hillhead – 5
Mount Florida – 5
Regions so far. Click for PDF version.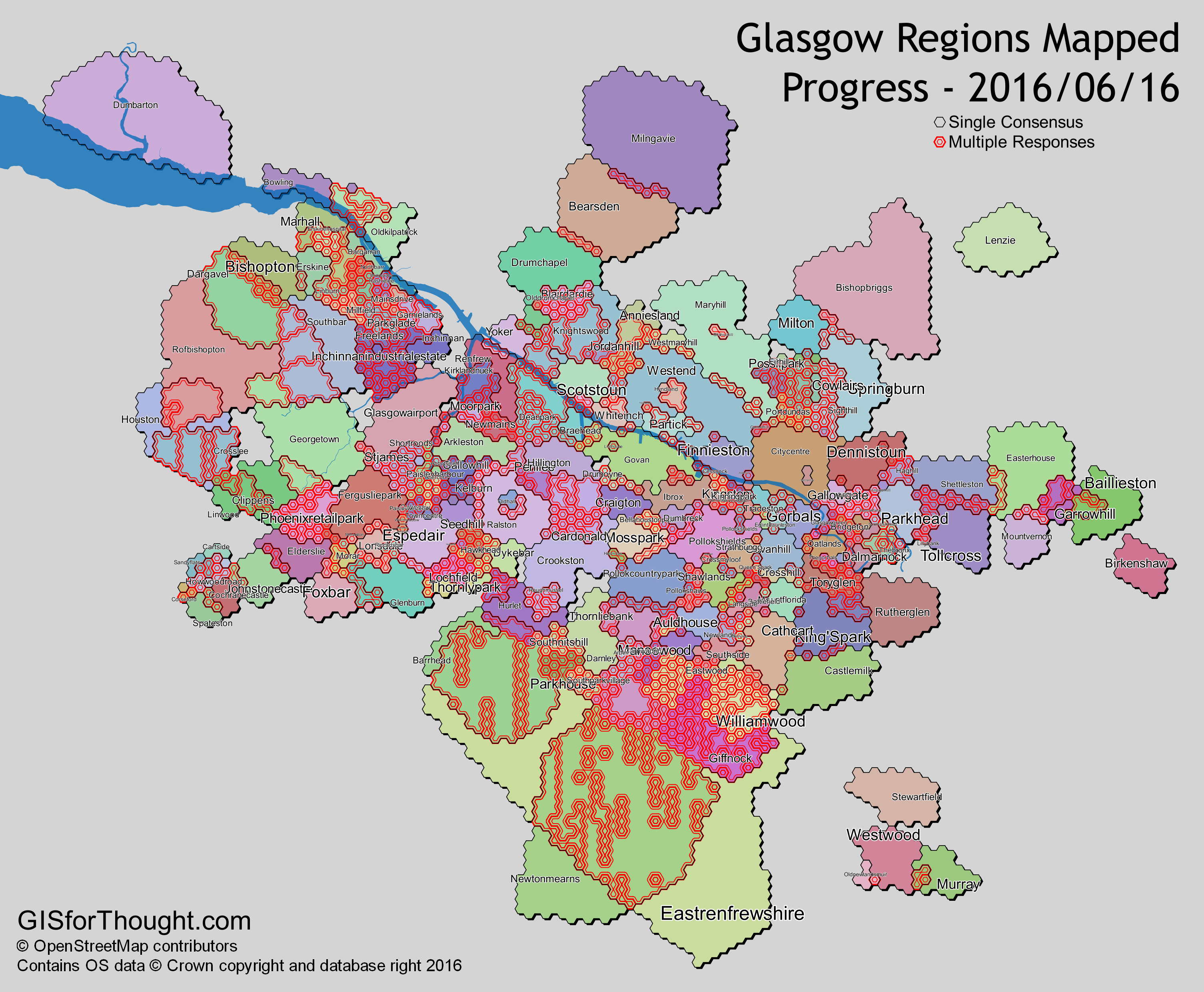 We can see that there are still quite a few regions that have had the same number of responses with multiple region names.
We can look at what these responses have been, in an interactive map:
We can see that the West End in general has been the target of a large number of responses, so we can drill in a little further: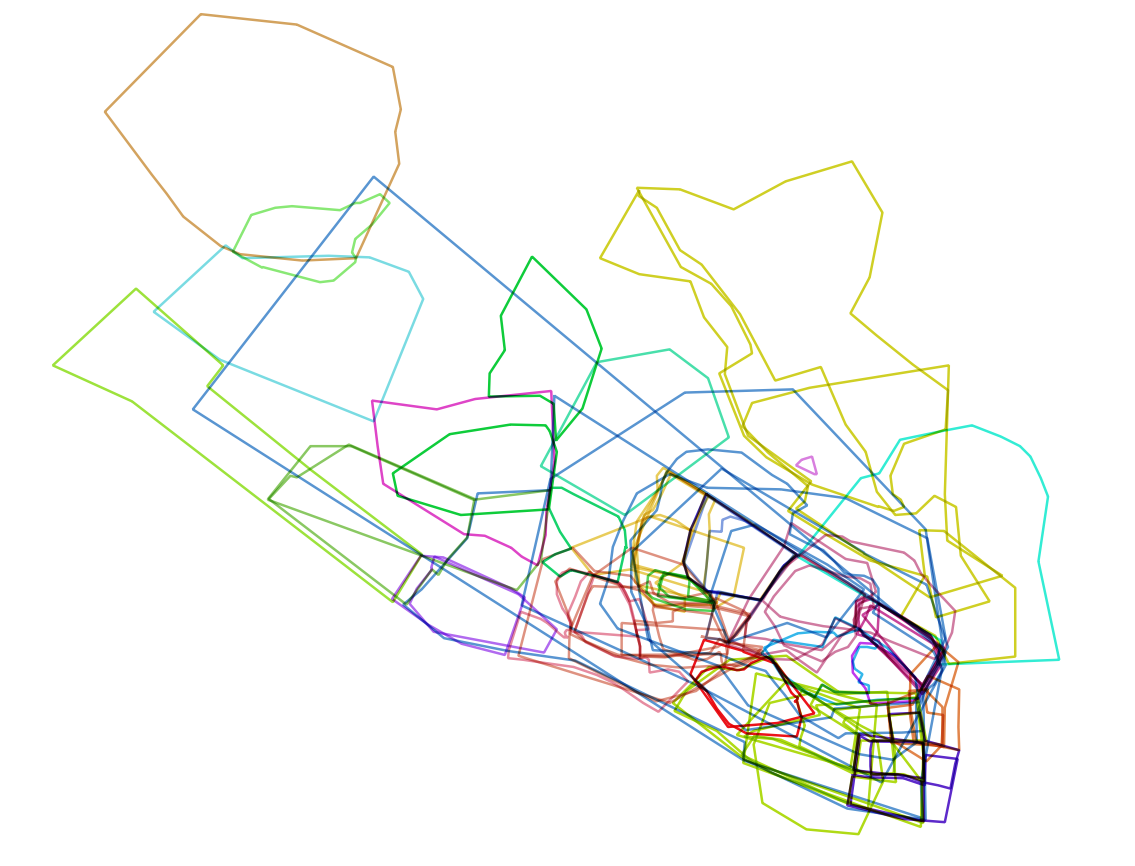 Extent of the west end: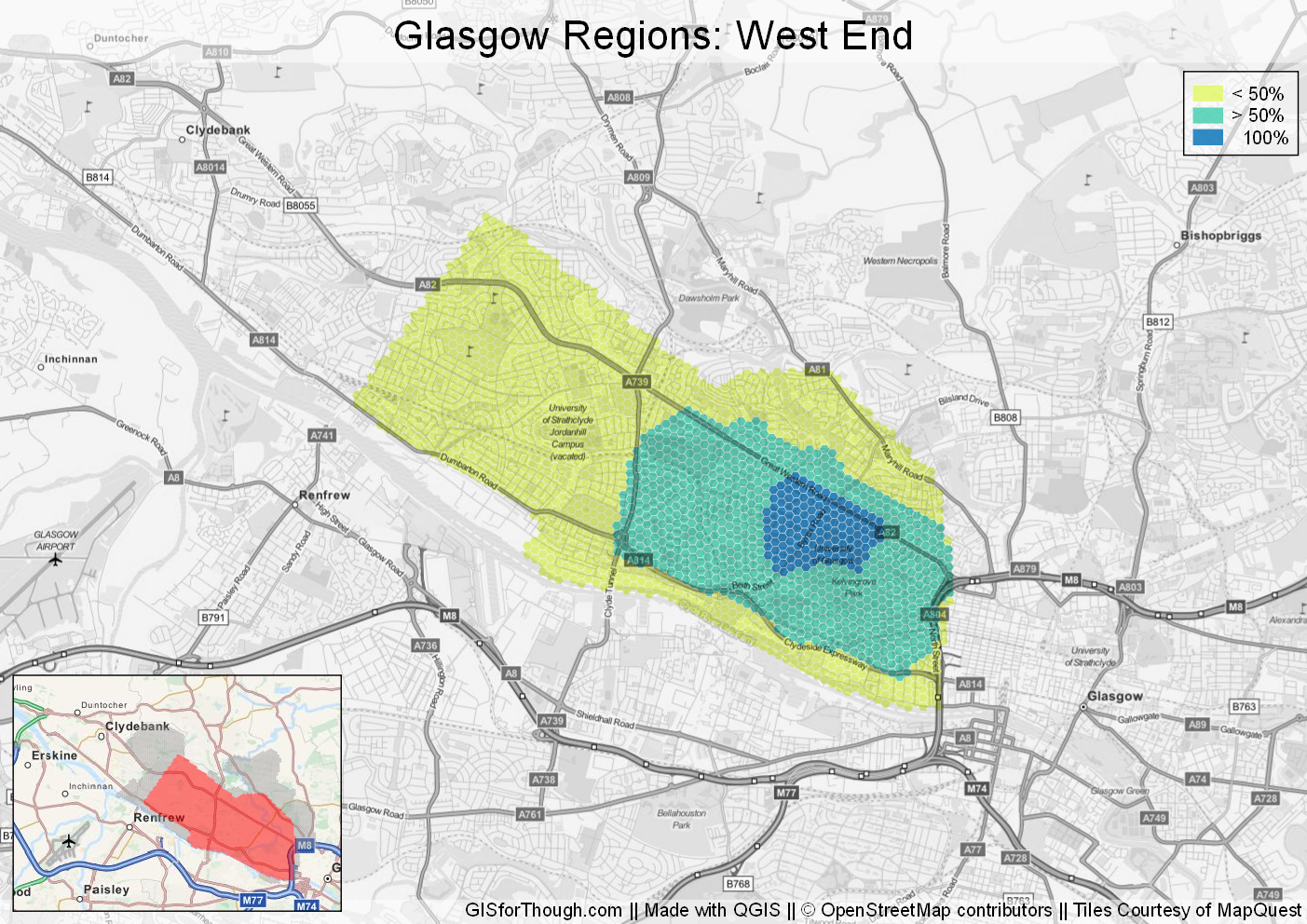 Individual regions: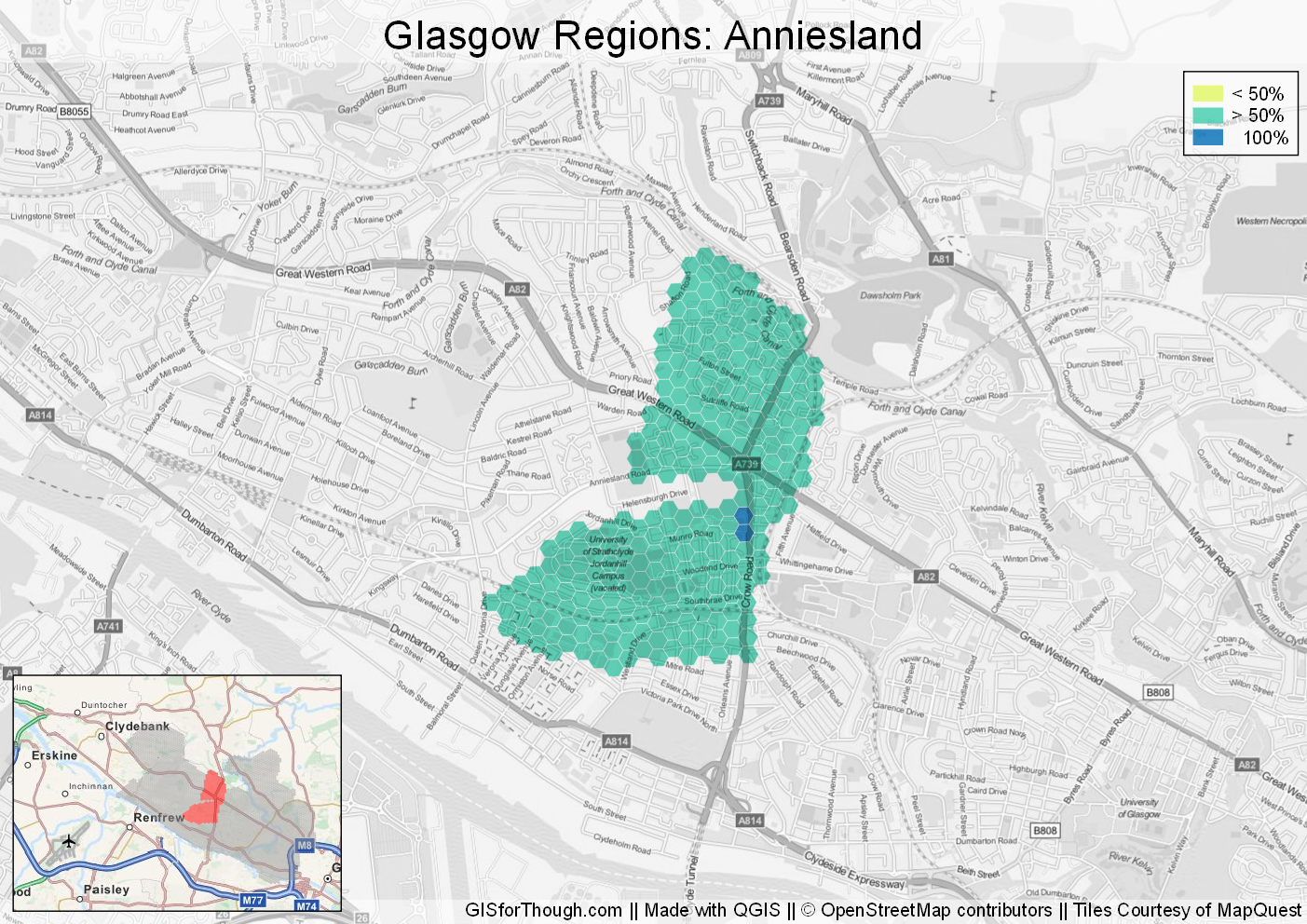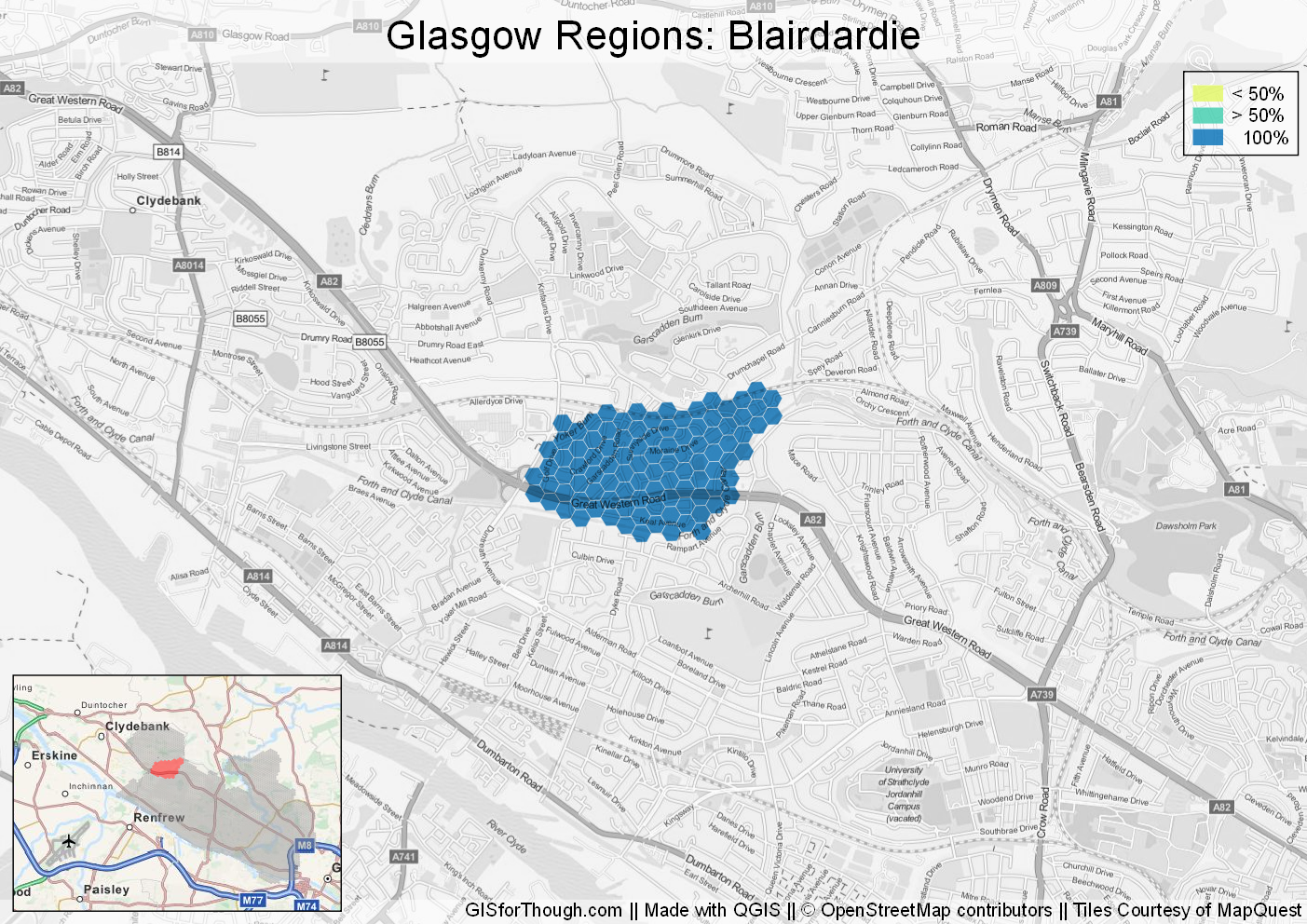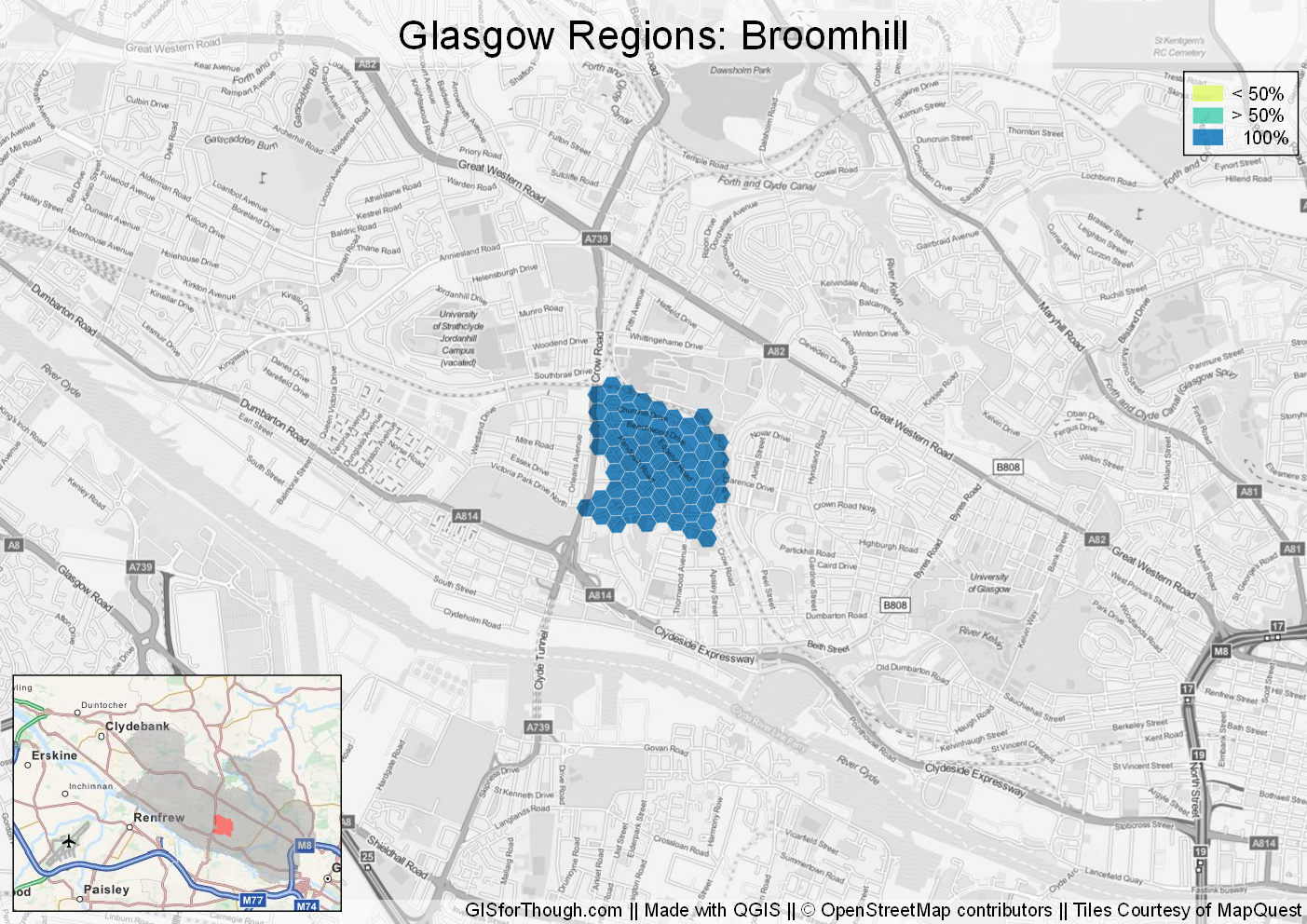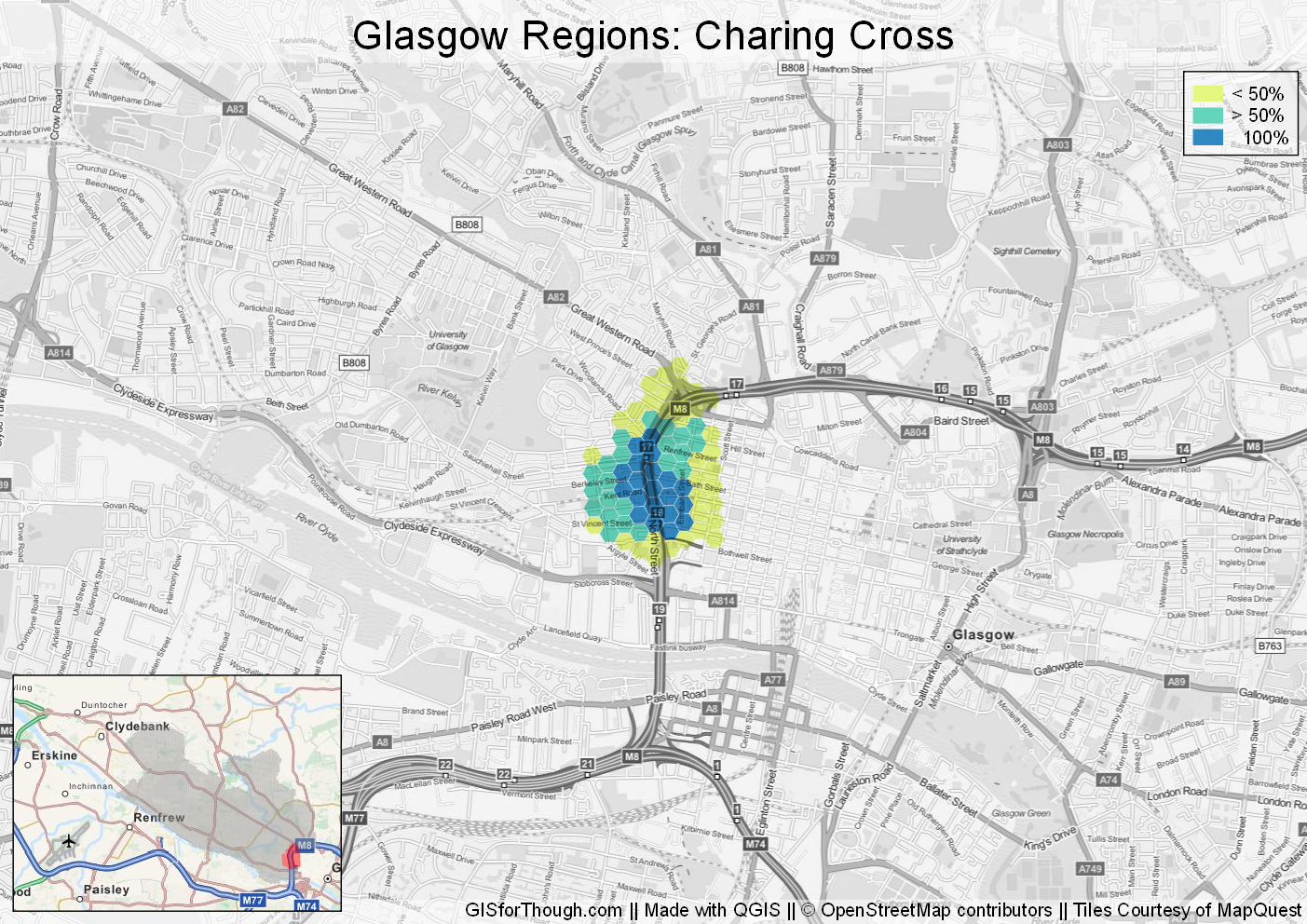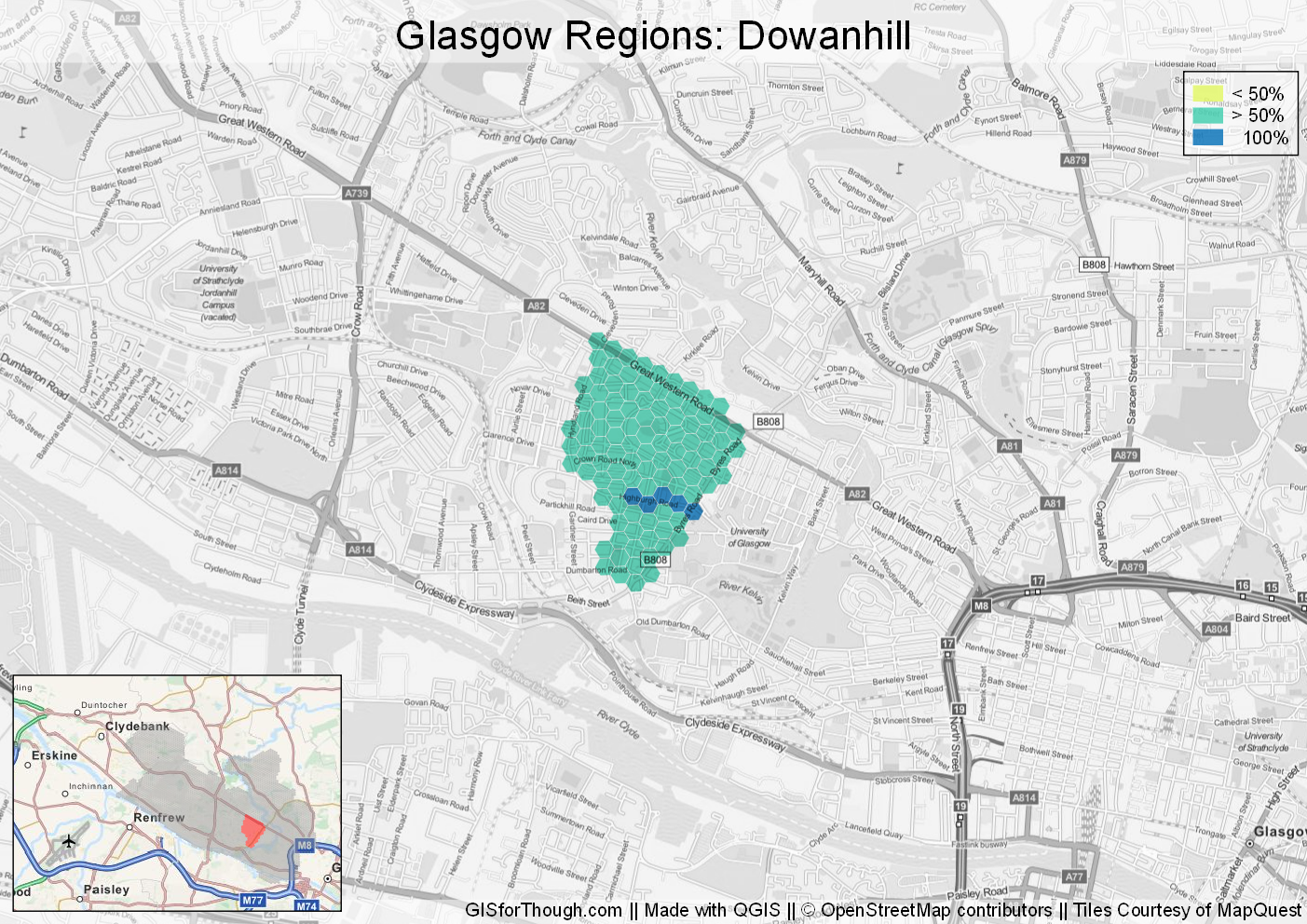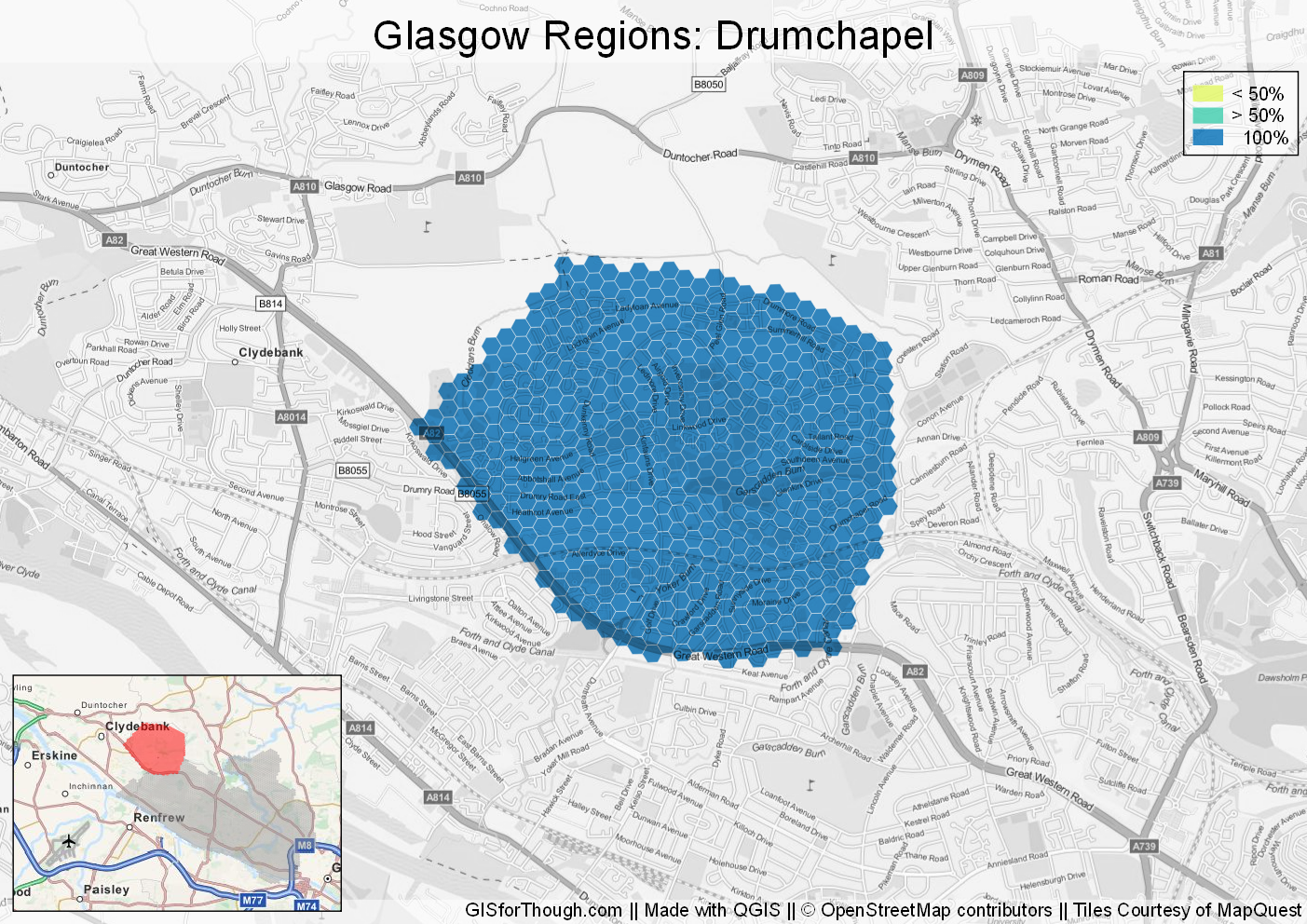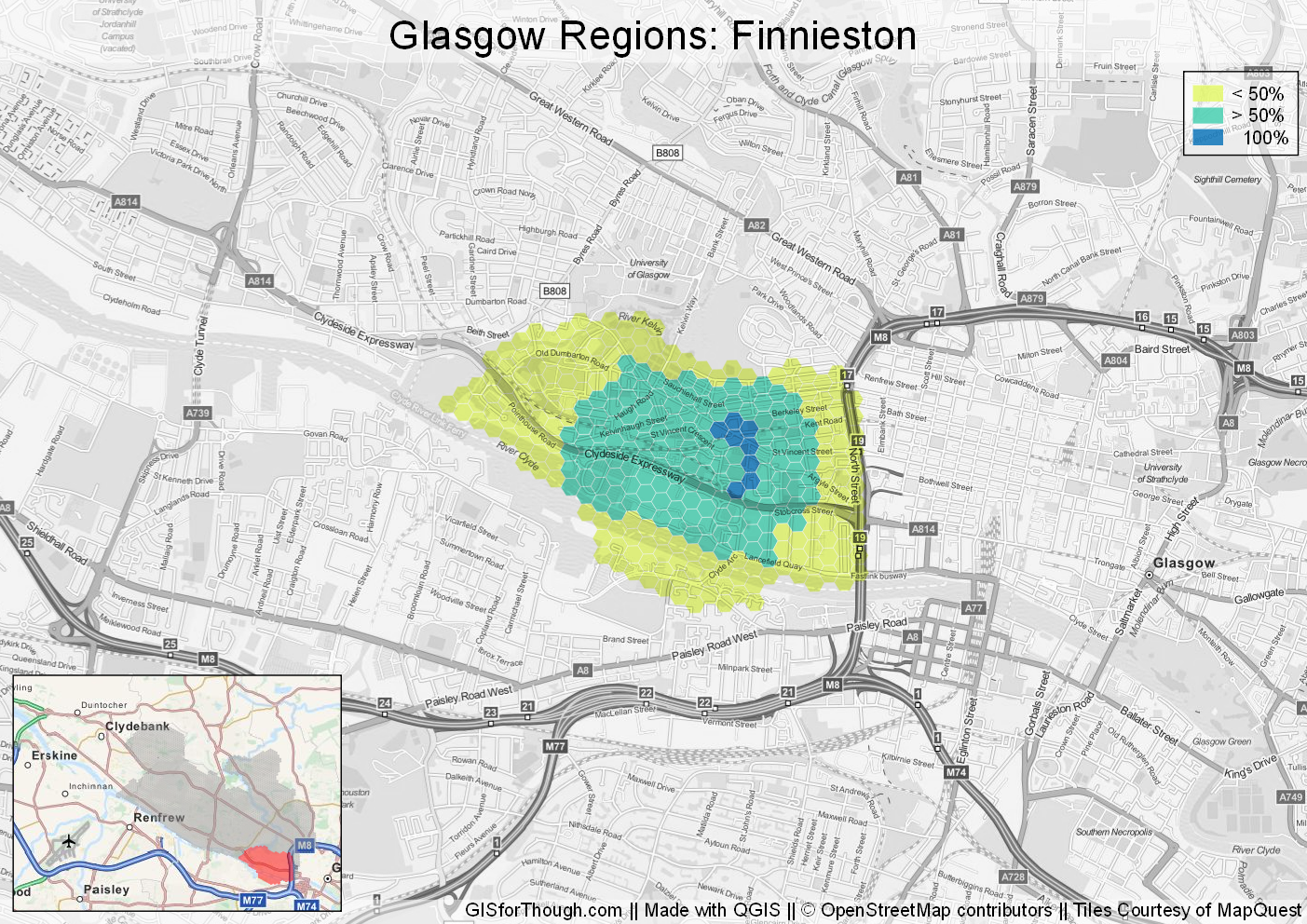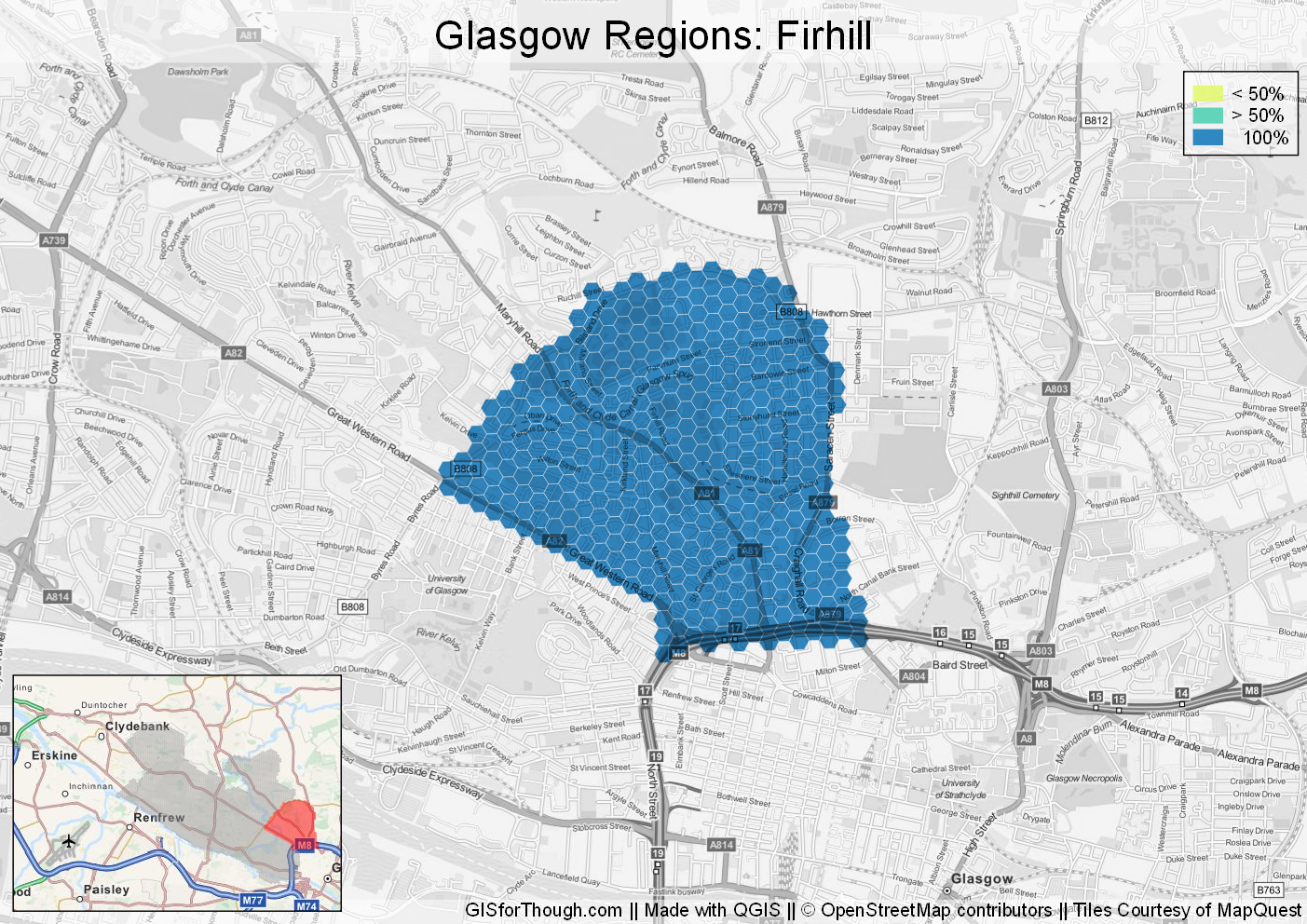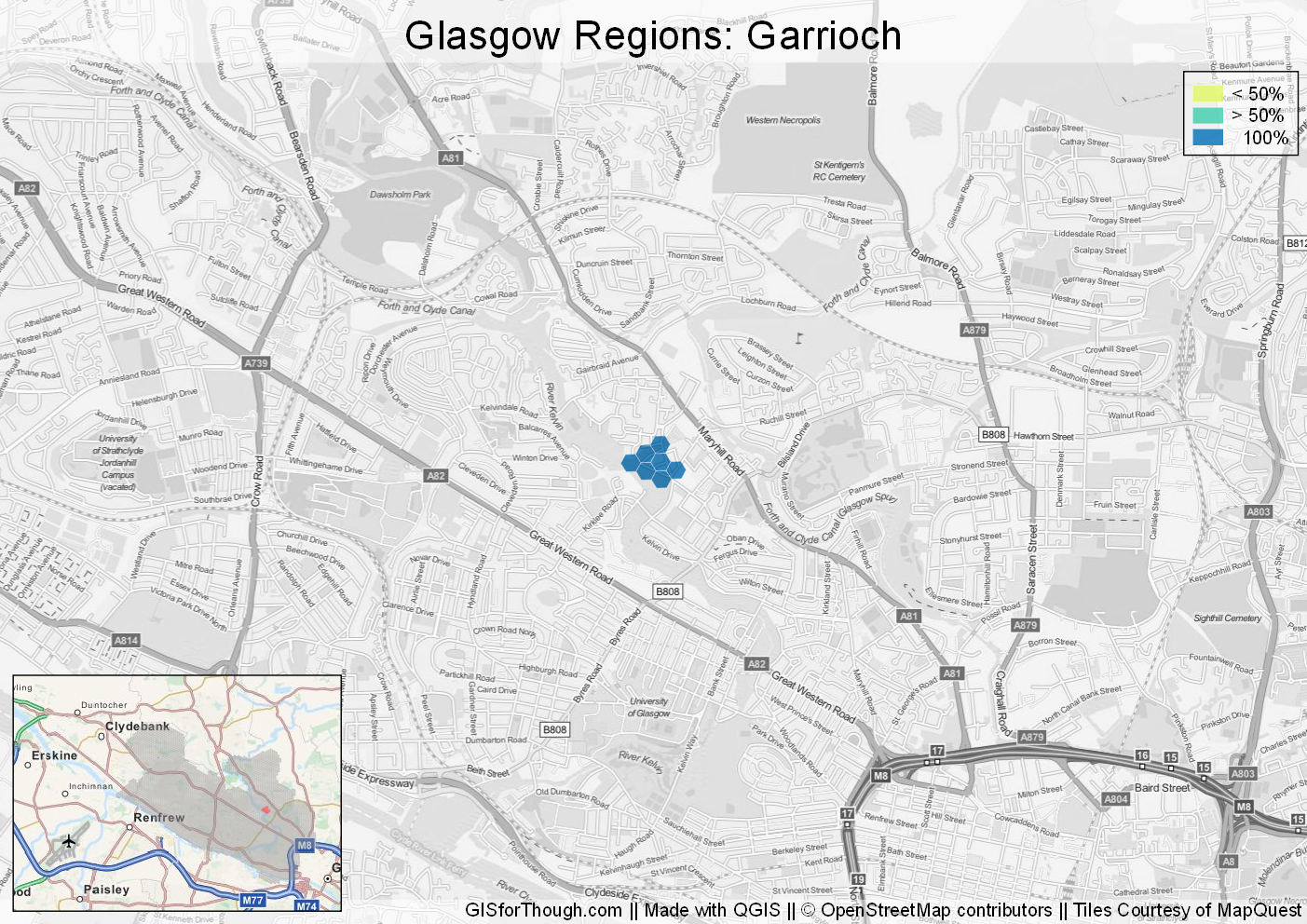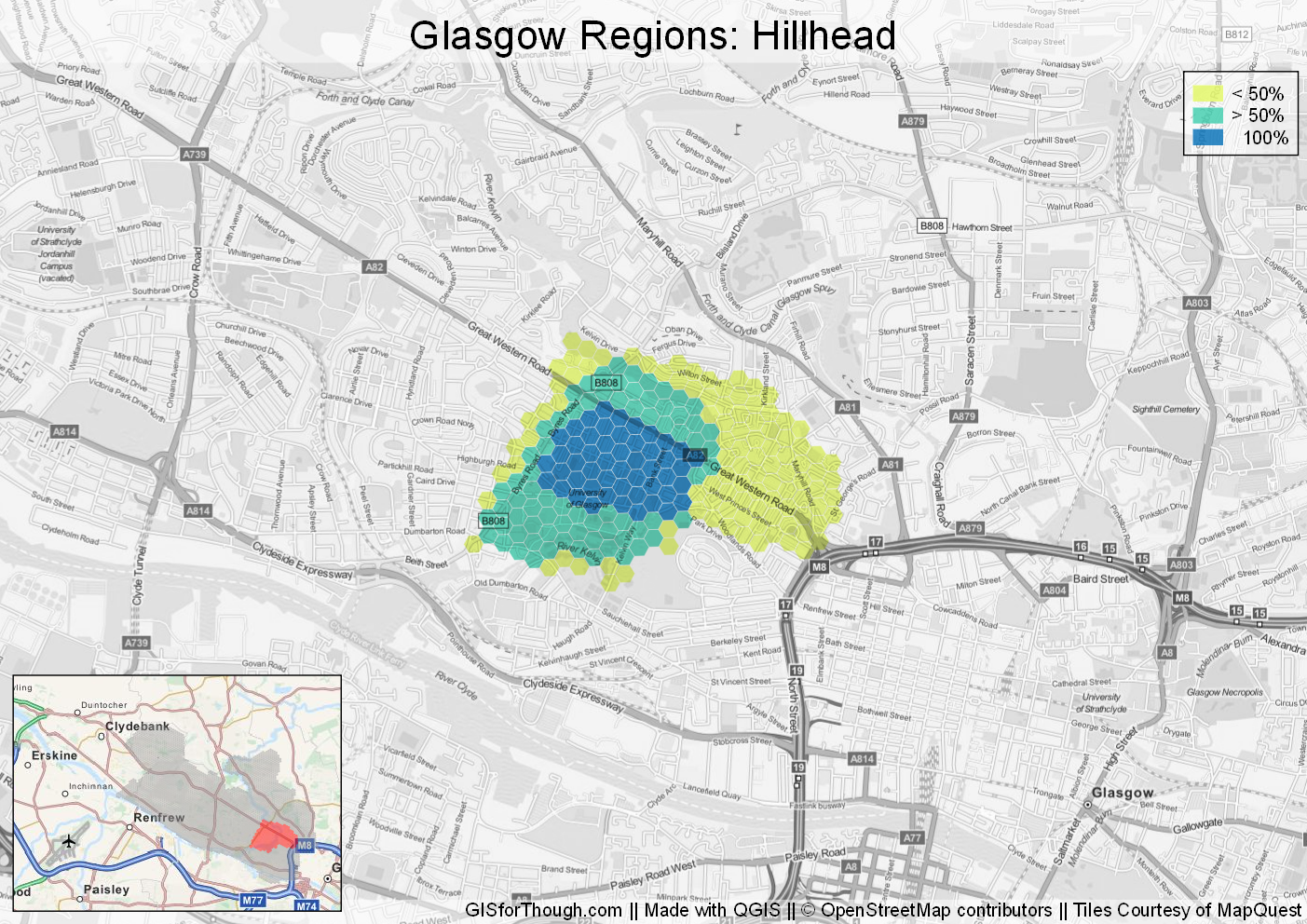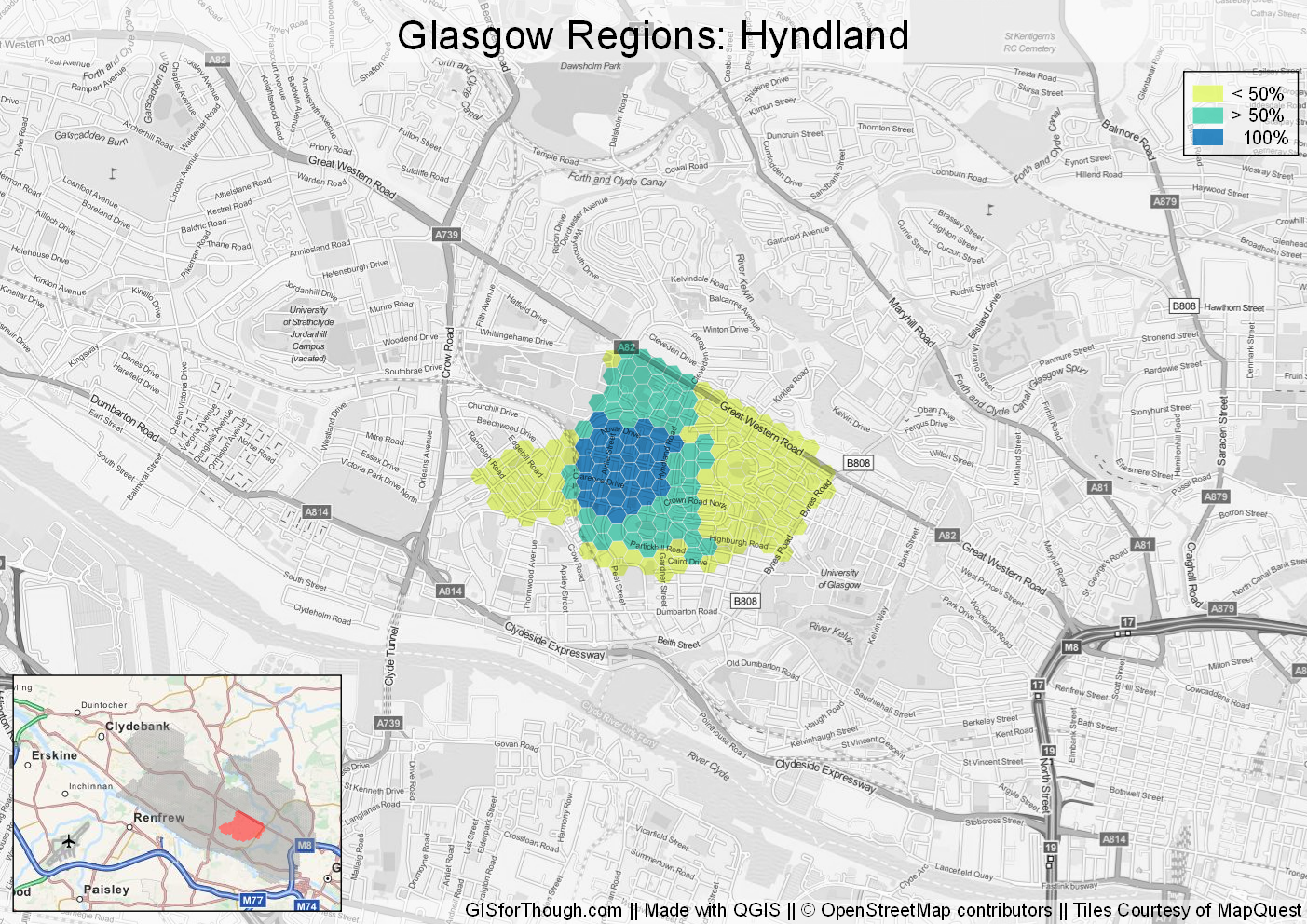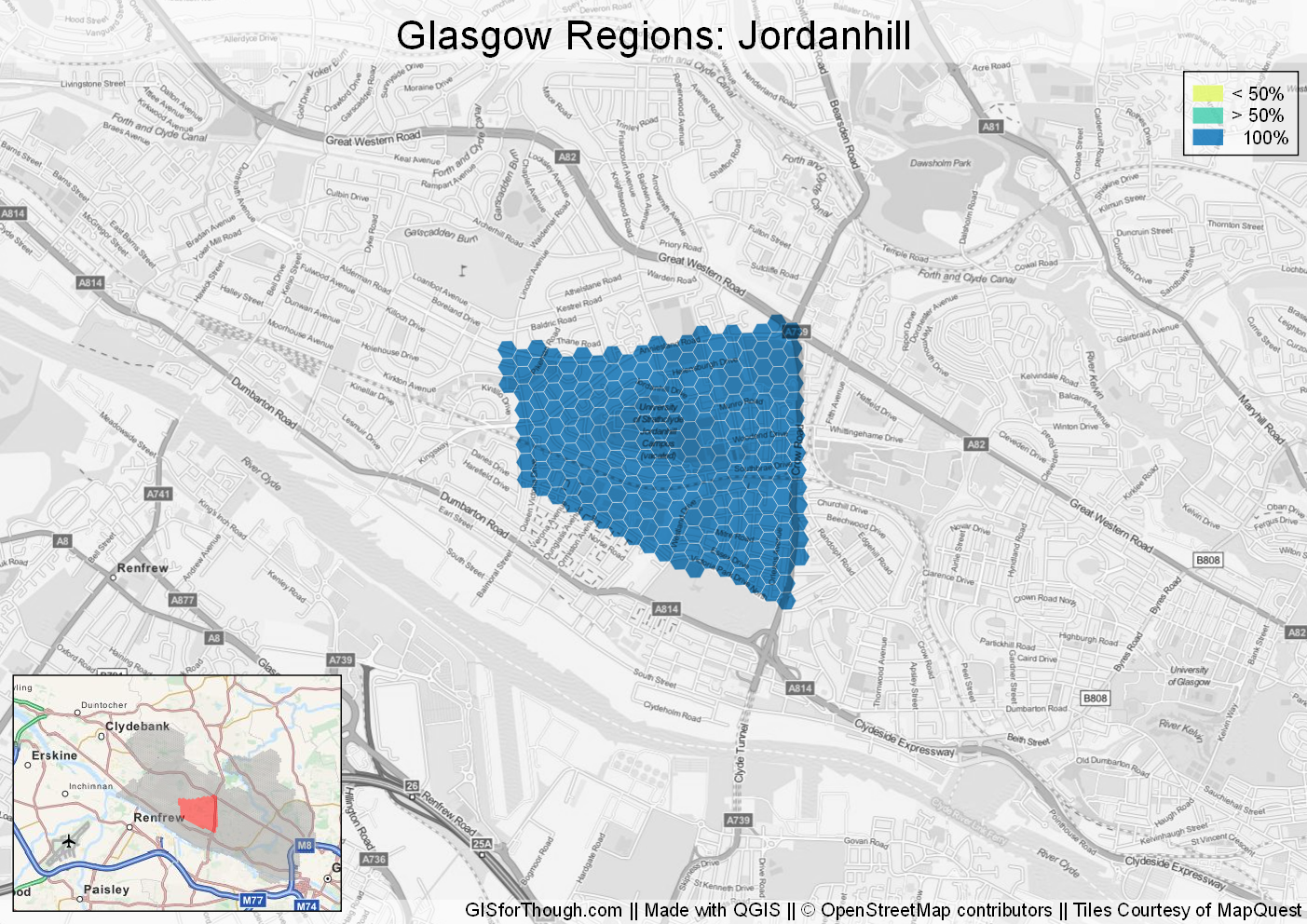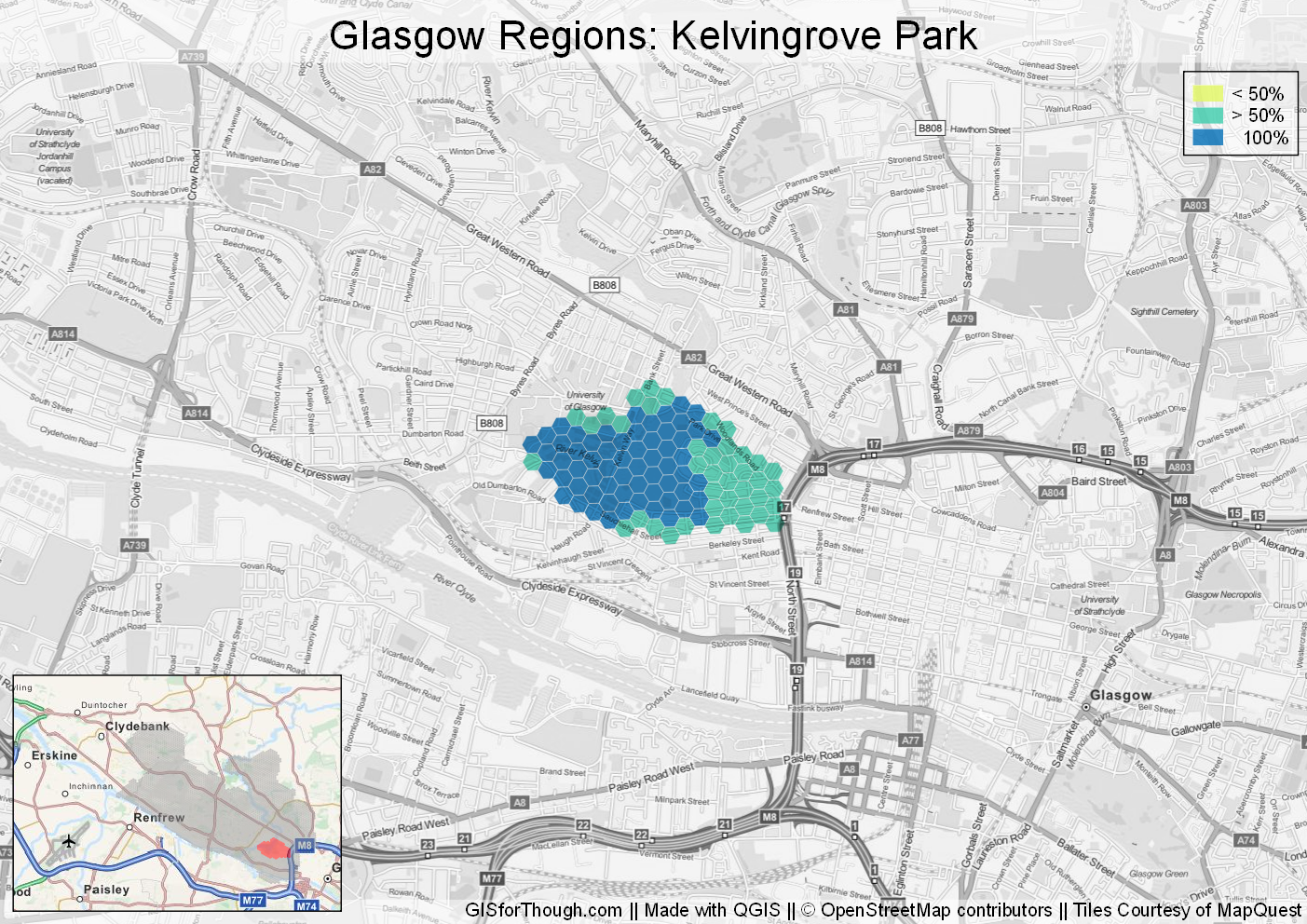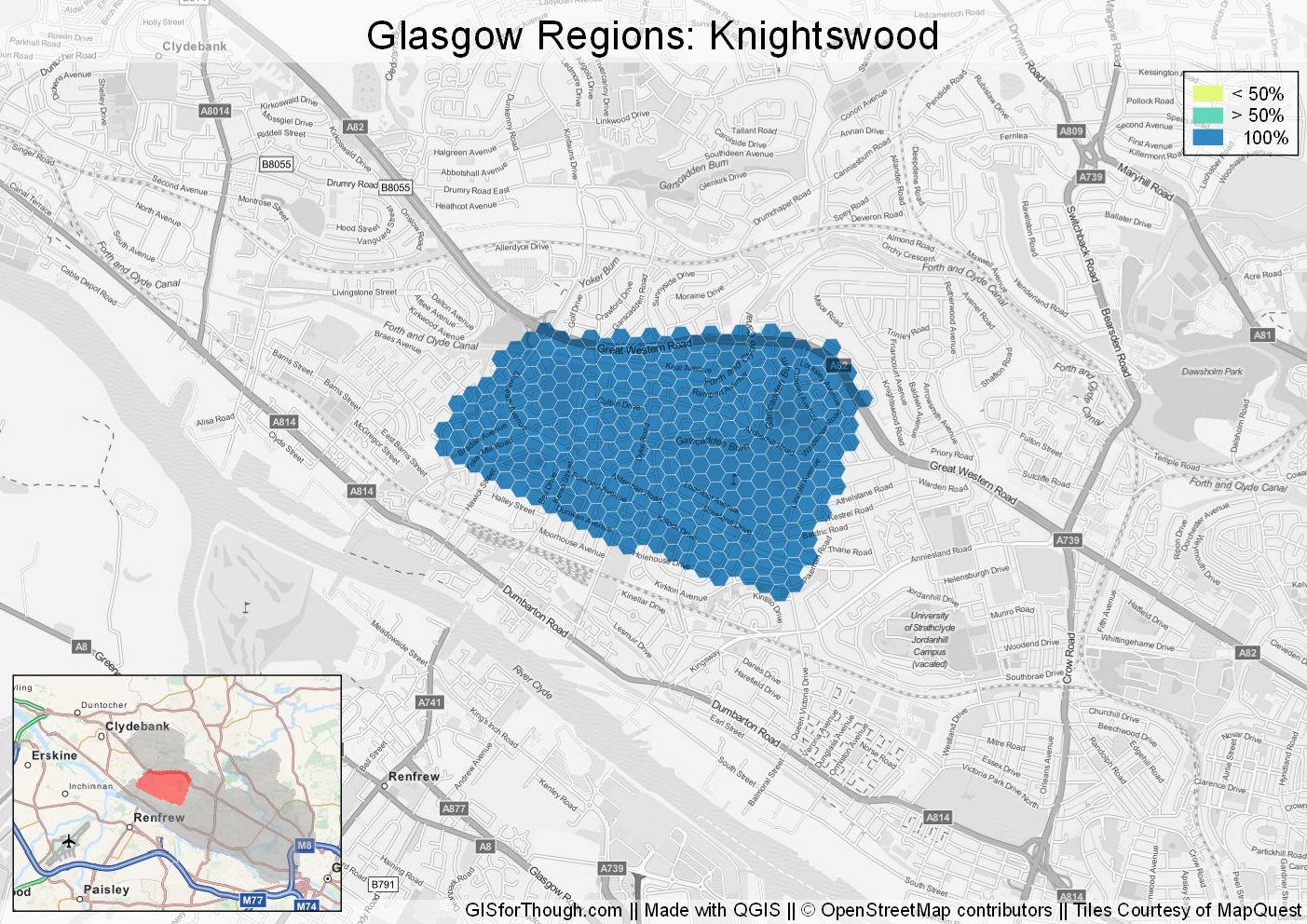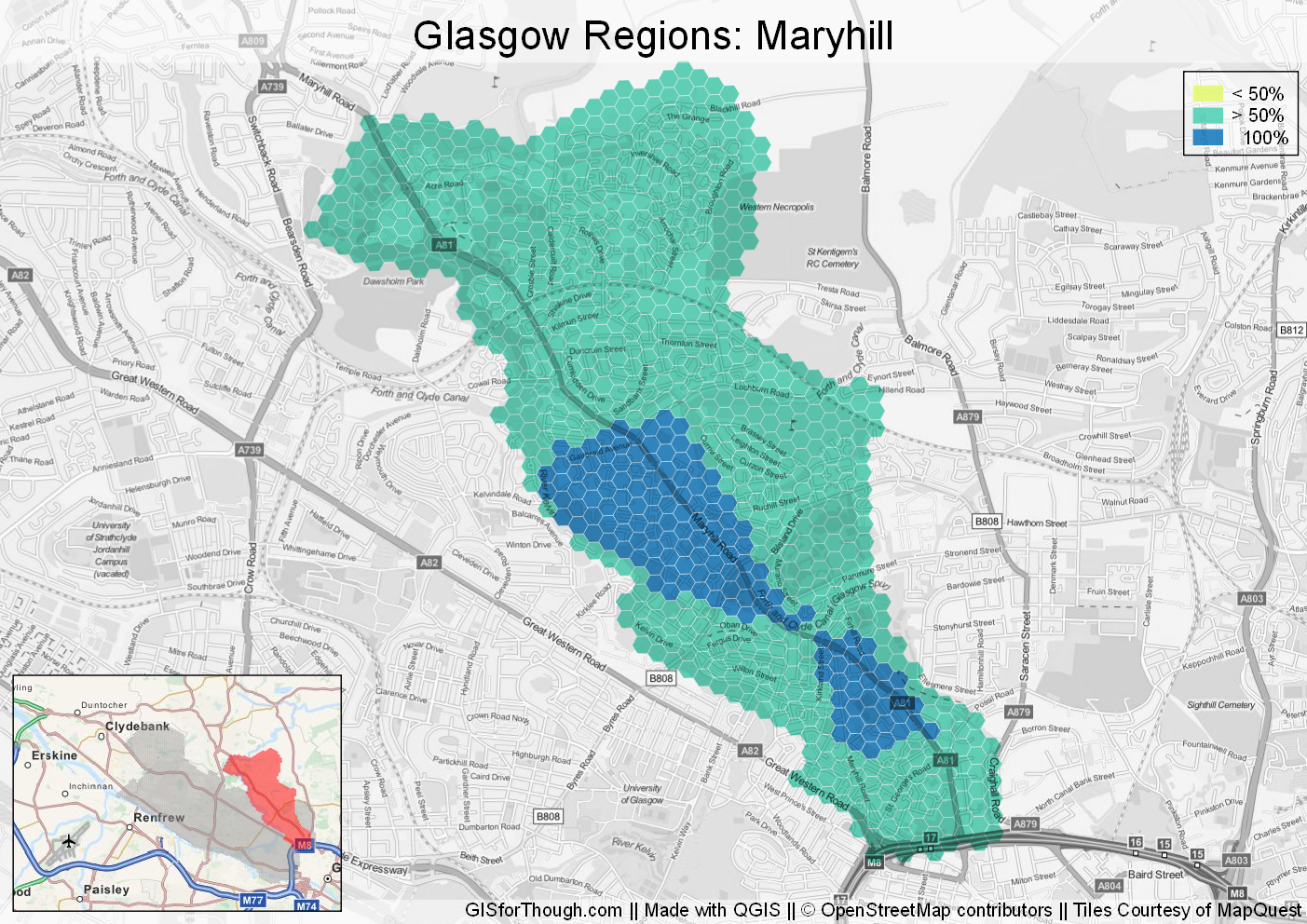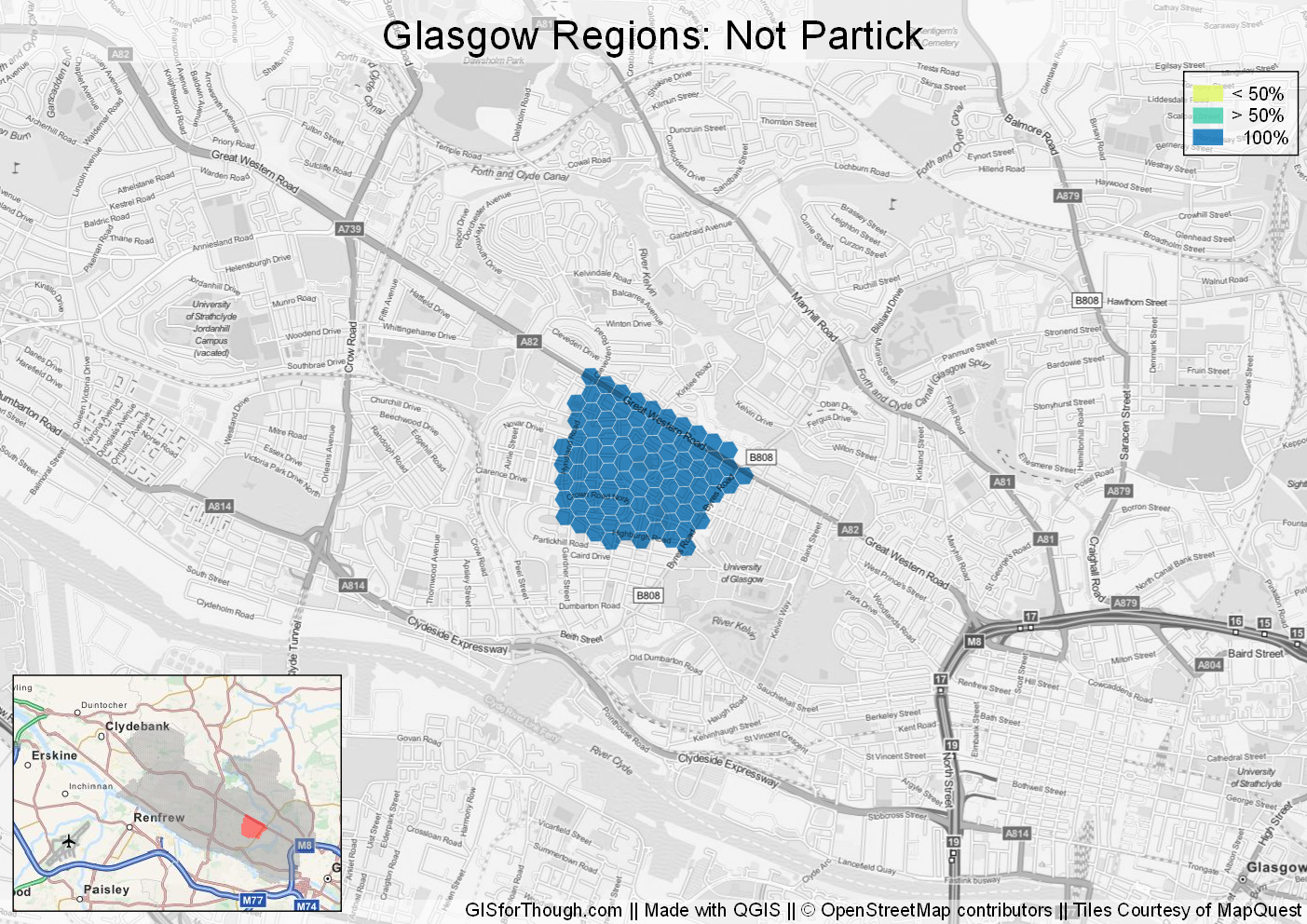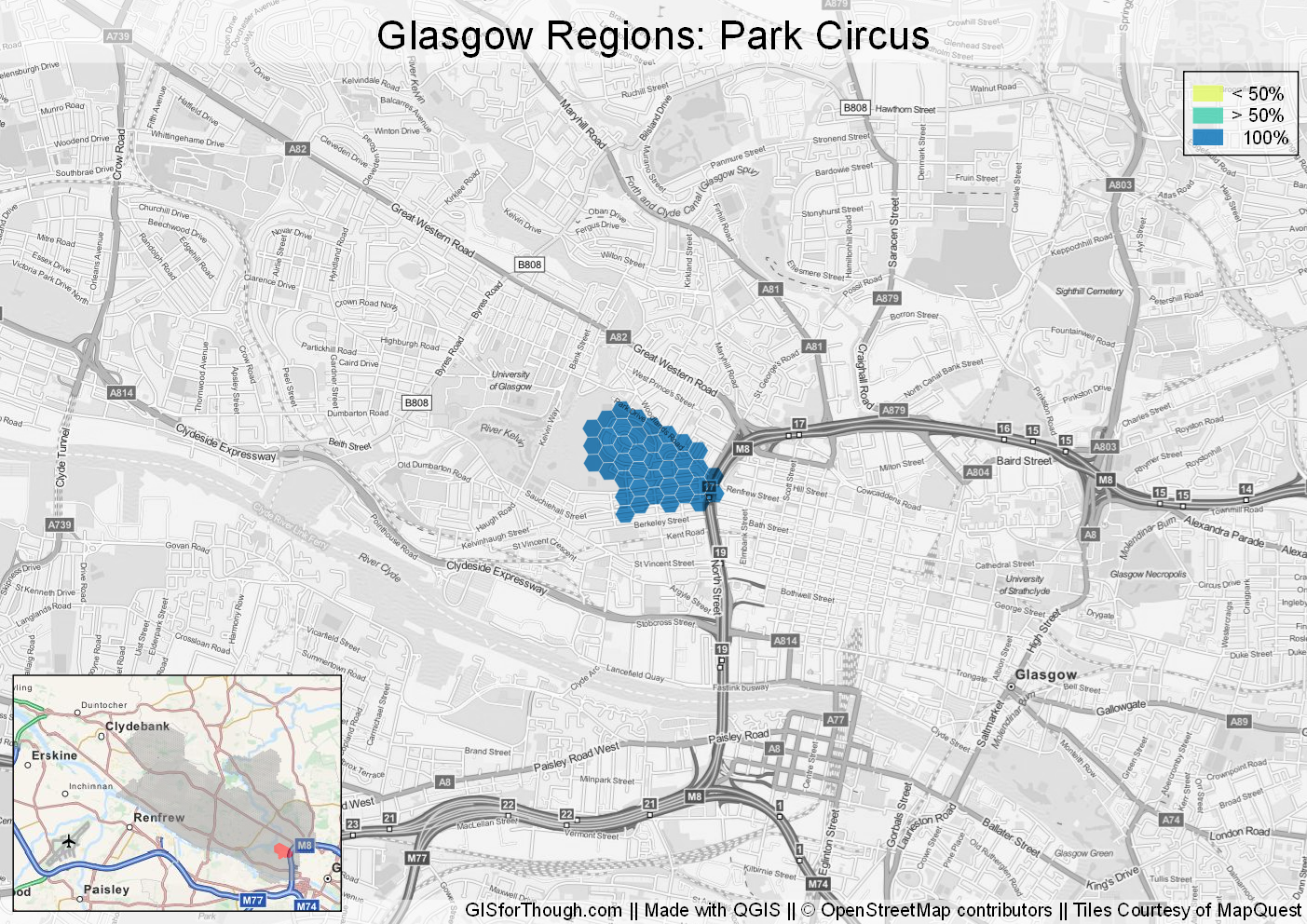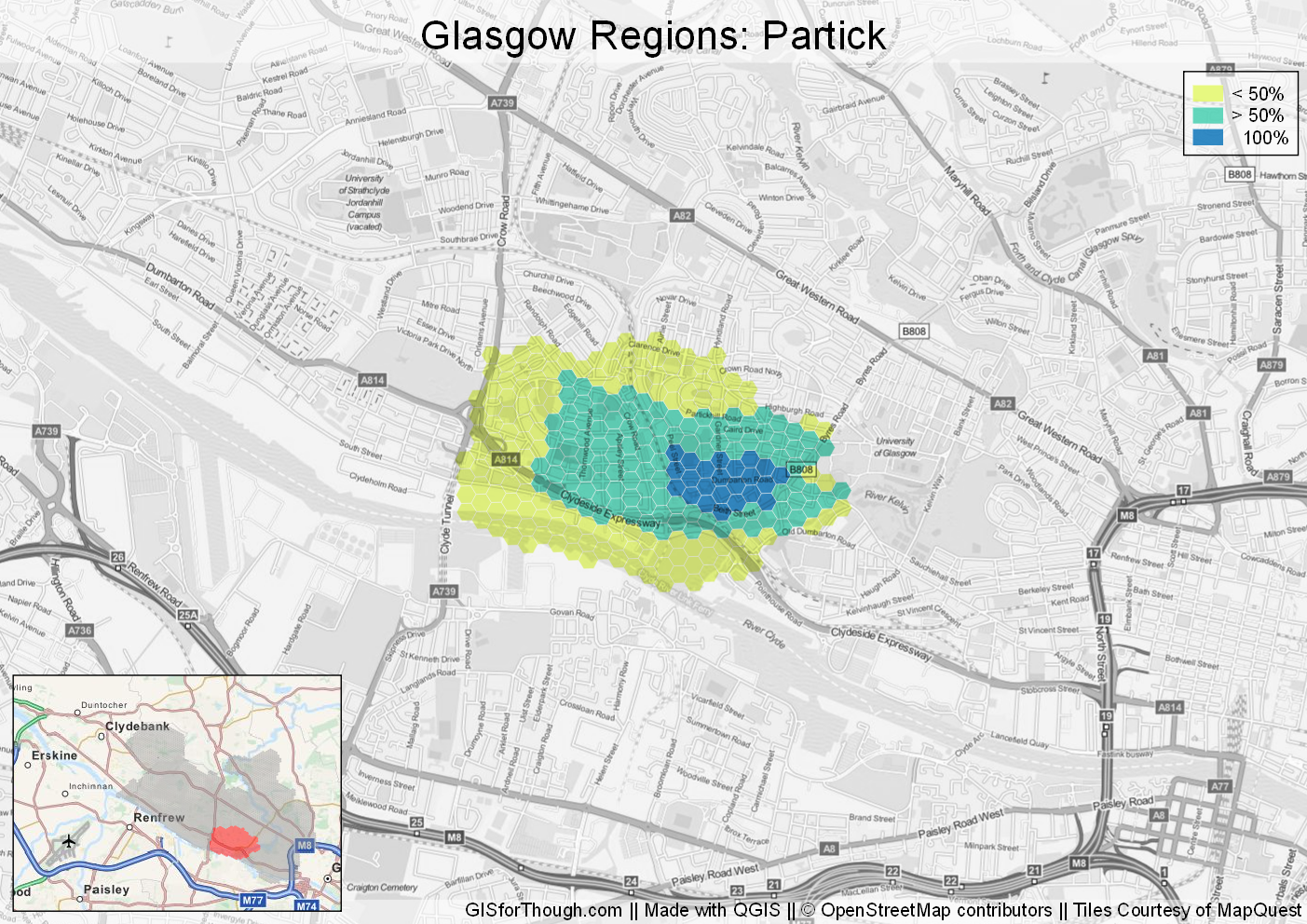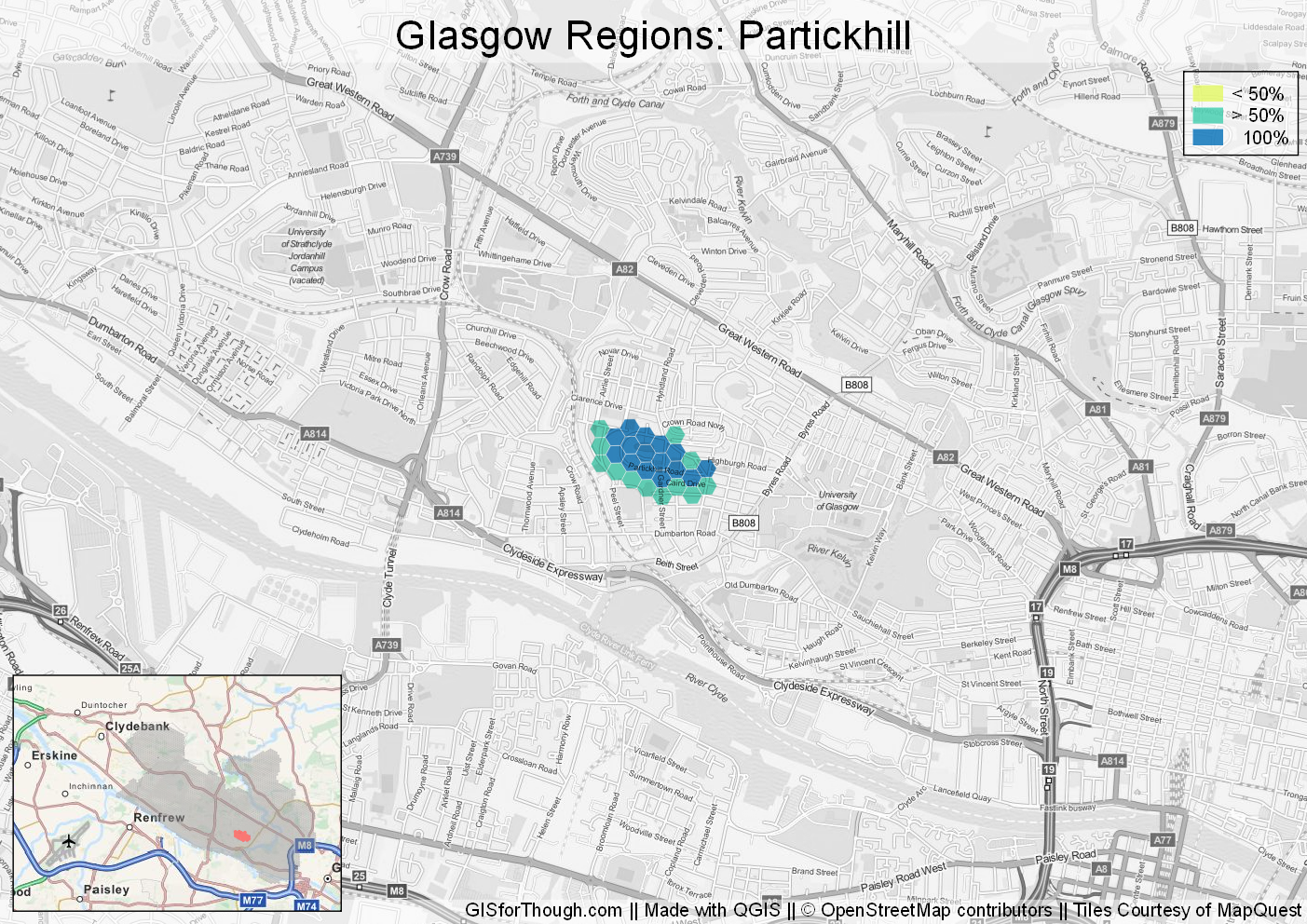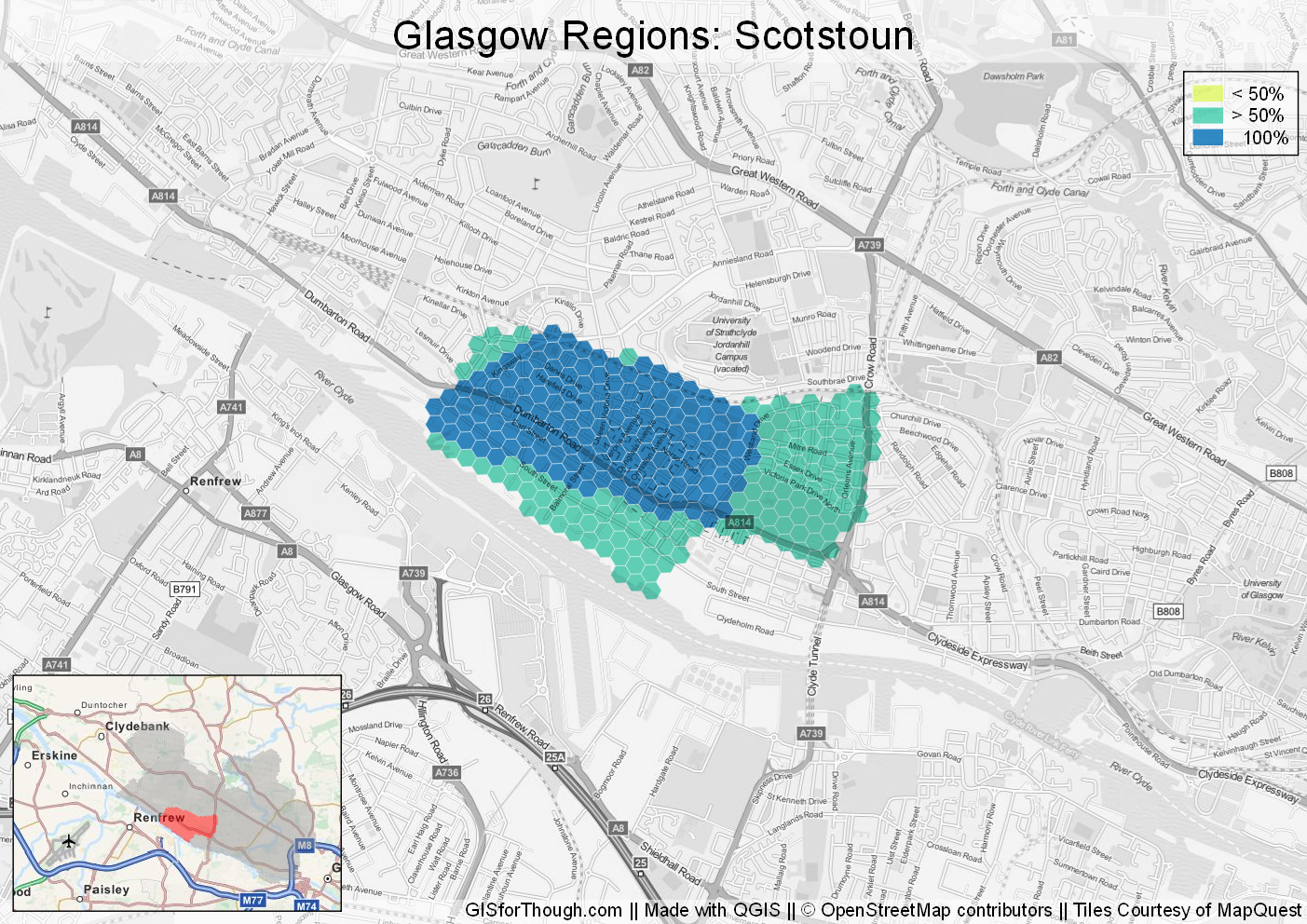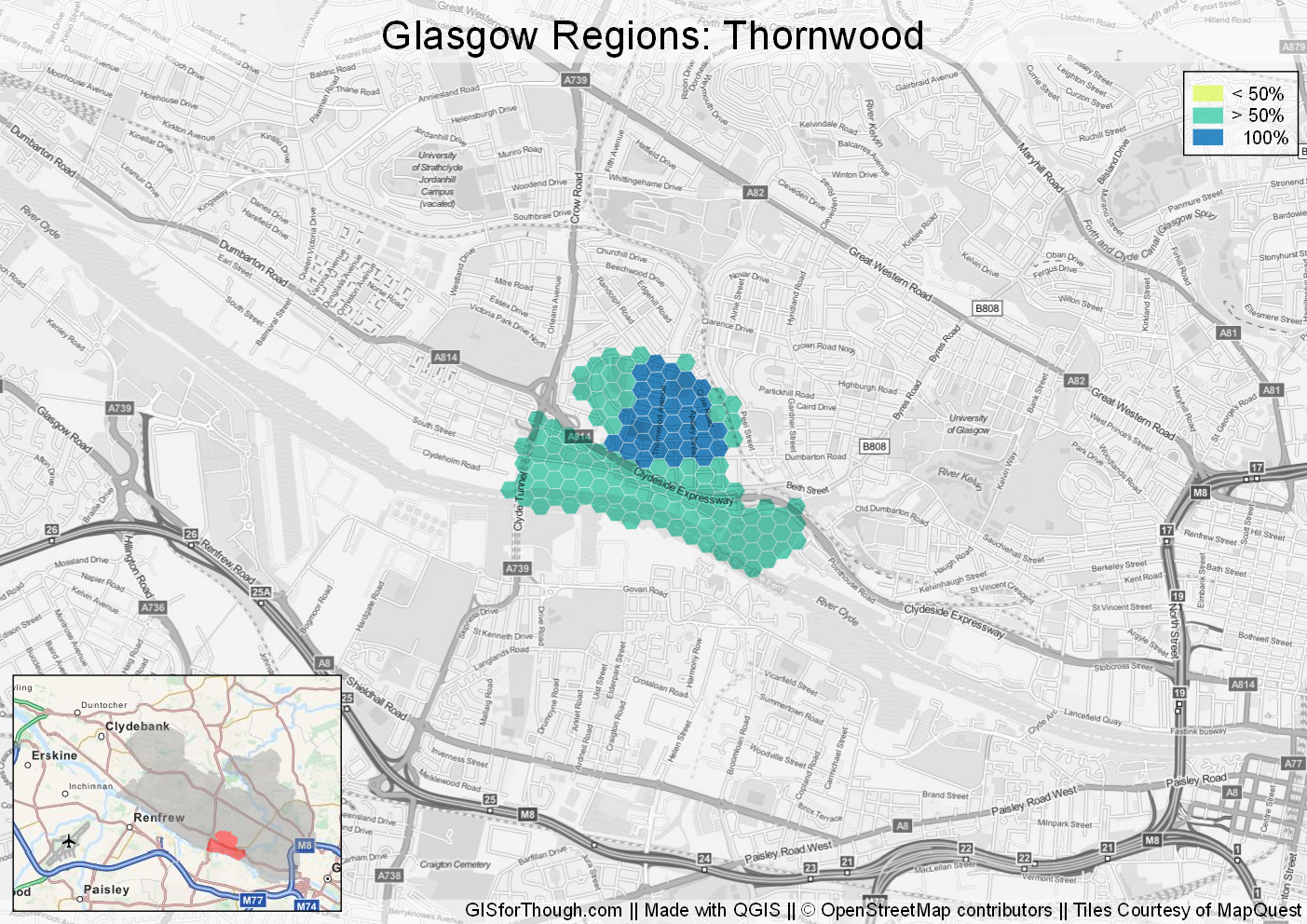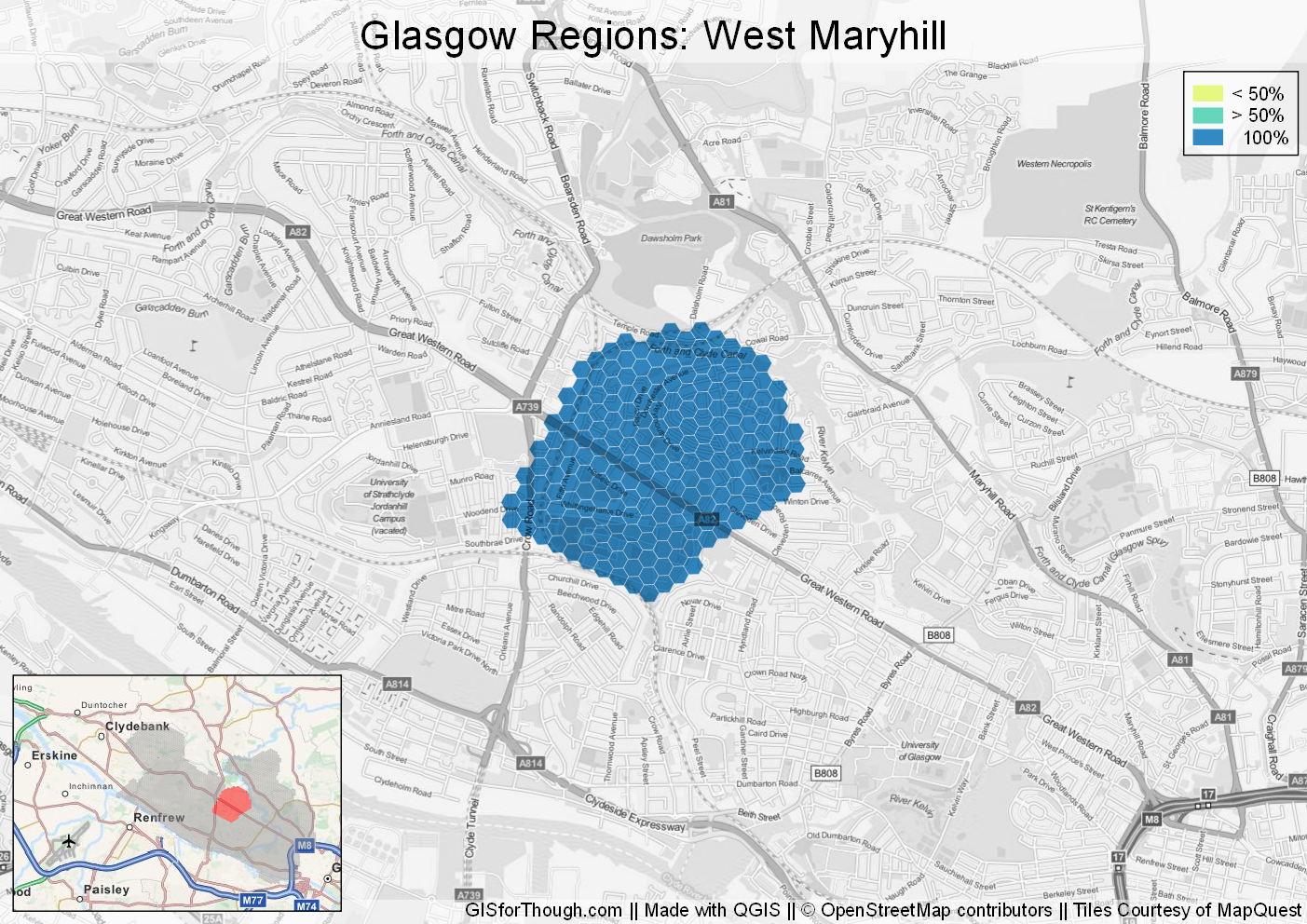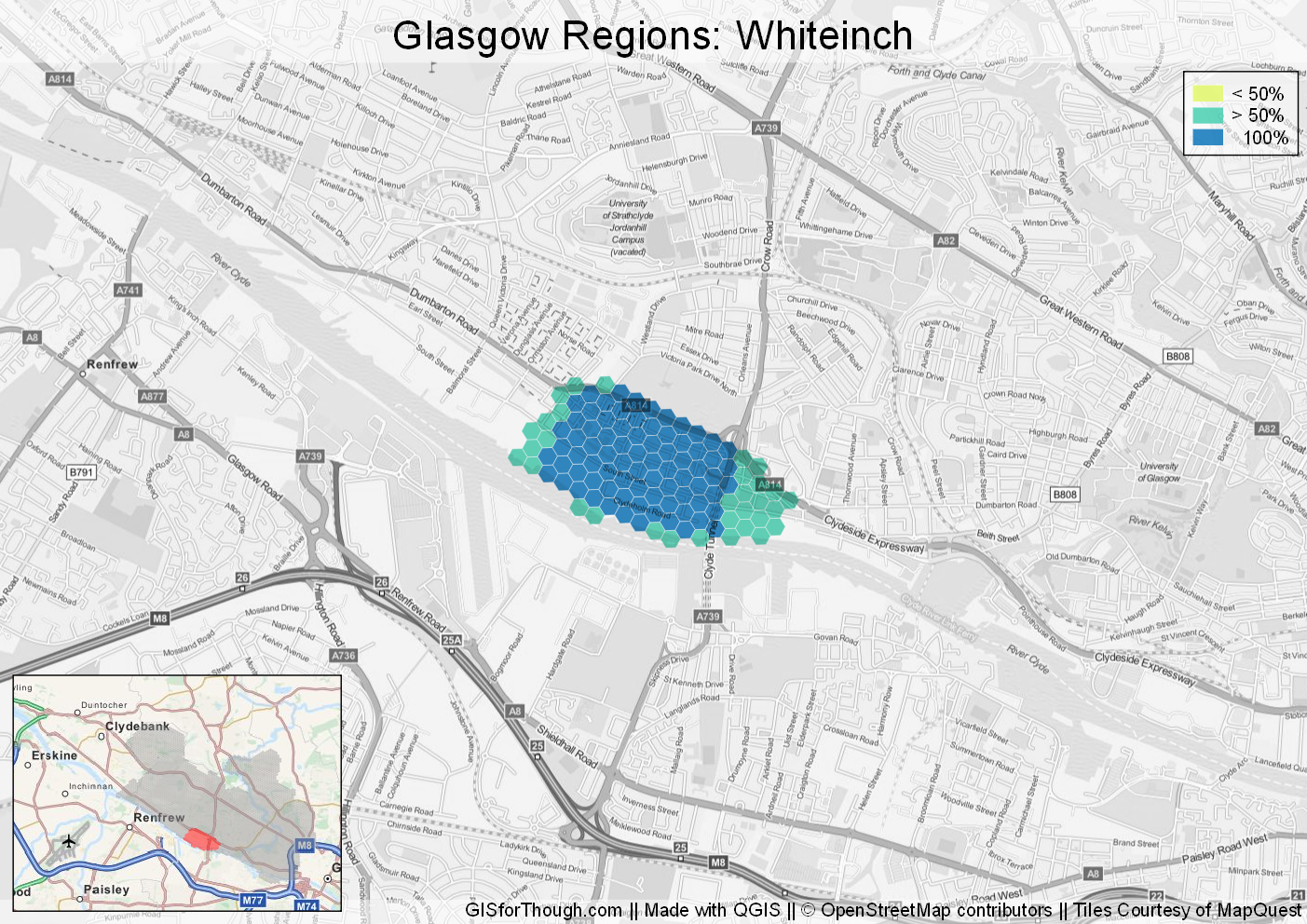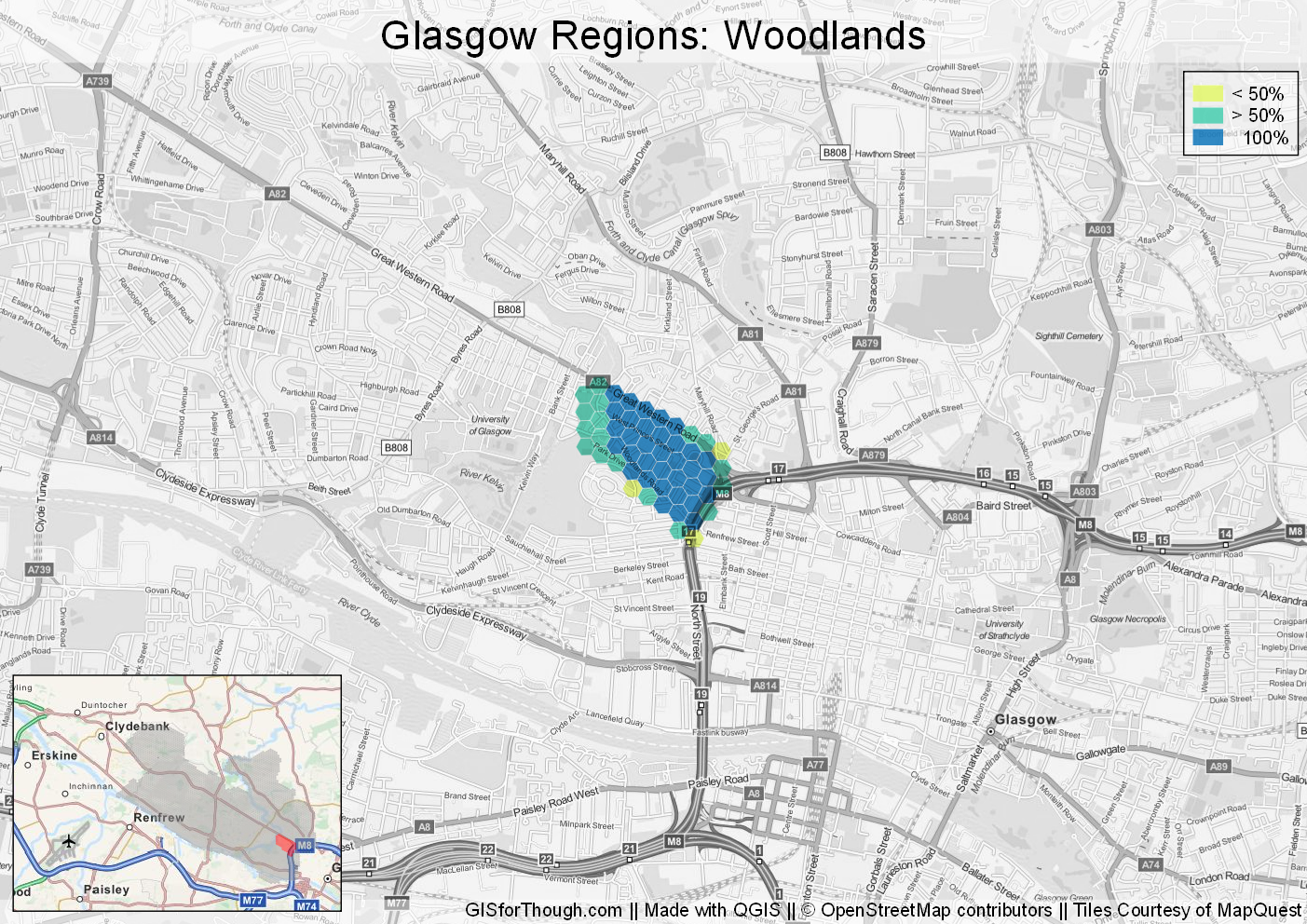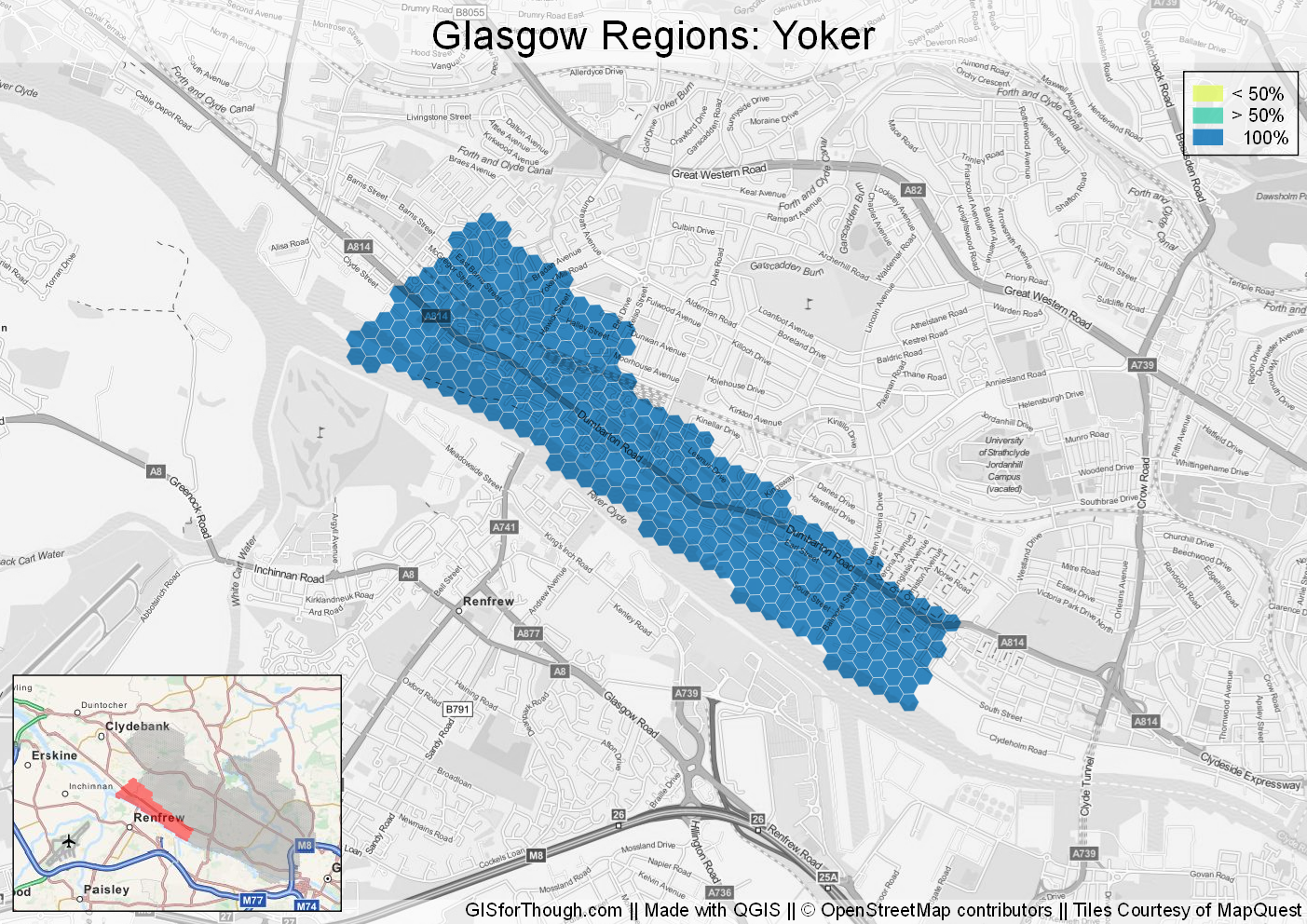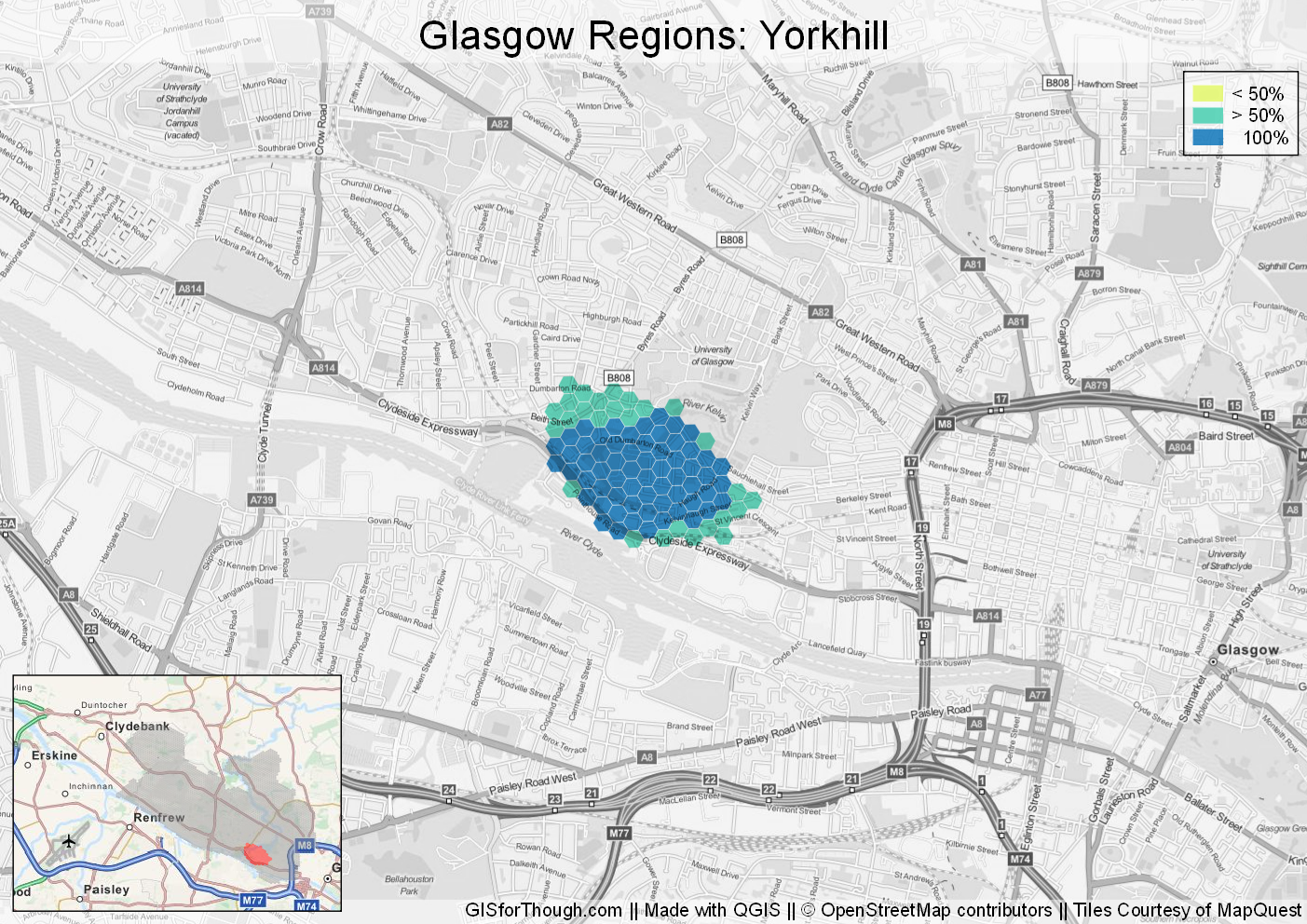 A final note, there have been some creative responses as well, as expected. But the flagging system on the mapping page has worked incredibly well.
A huge thanks if you have responded.